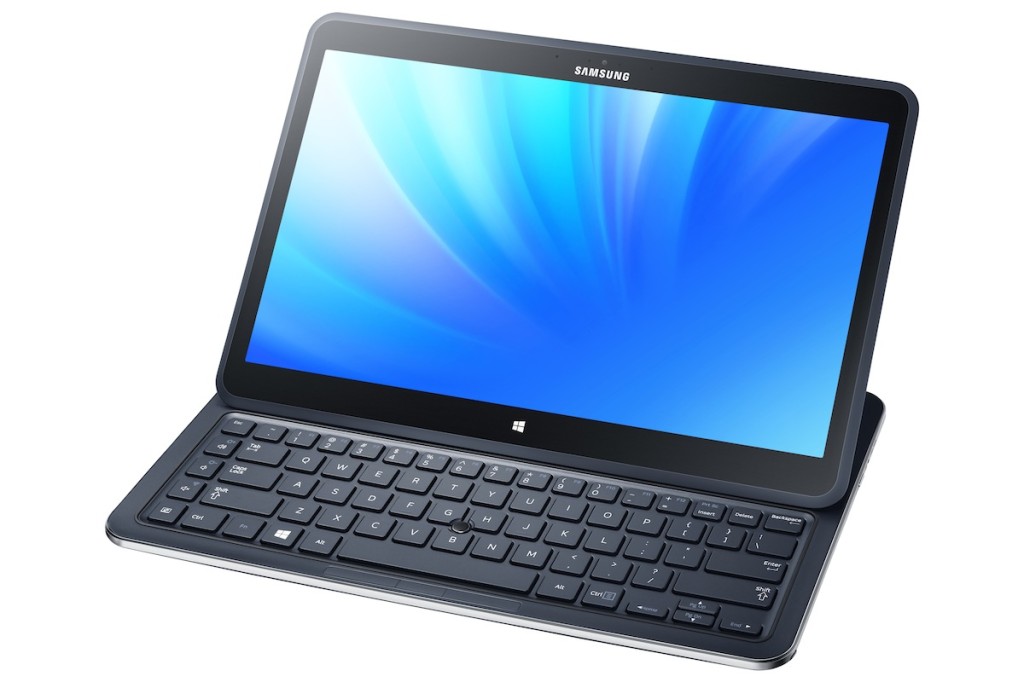 One of the most exciting new products presentation Premiere Event, which Samsung held 20 June marked the tablet hybrid Samsung Ativ Q processor with Intel Haswell fourth generation, which can run as a full version of the desktop operating system, Windows 8, and on the mobile Android OS, and the manufacturer has provided the ability to instantly switch between OSes with a special button. Later gadget even opened pre-orders, but all the latest news, oddly enough, point to the fact that Samsung is fully canceled plans to release the device.
After studying the situation closely, foreign resource Android Authority found that almost no mention of this device have disappeared from the site of the South Korean company! Pages that previously devoted Ativ Q or issue a 404, or, as in the case of the English version of the resource, redirect the user to other products, in the particular case at ATIV Book 9. Moreover, the news site has been withdrawn even Samsung's press release on the device, which was, among others, published on June 20. Interestingly, the disappearance Ativ Q was not instantaneous: the information that it can happen Android Authority received at the end of July – already on the site were no press releases, although you can still see some places mentioned in the articles gadget.
The biggest mystery is, of course, is why all this is happening – Ativ Q has attracted a lot of attention during the announcement, and after it, when, for example, broke all the records in the performance of the synthetic benchmarks for Android. According to the South Korean edition of Naver, the Samsung had problems with patents used in Ativ Q technology, and, as we can all see, so serious that the output of the device had simply canceled. The absence of any indication of the manufacturer only aggravates the situation. Hopefully in the near future Samsung will explain what it is, but hopes for output devices on the market, alas, almost none.
Read another very interesting article about alternative energy of the Sun, water and air.