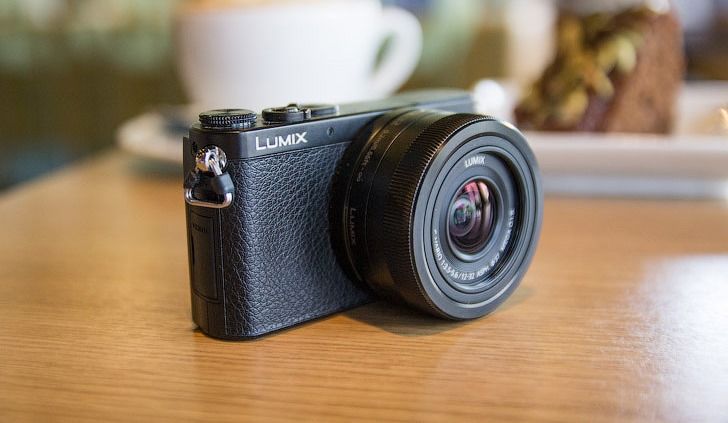 Photographers often complain that X camera better grip and more correct weight distribution for easy professional use than the camera Y. But not everyone is really necessary. Often plays an important role very possibility painlessly take everywhere with a camera, not thinking about his weight and how much it fits. The quality of the shooting he should be very good. This time we look at the most miniature SLR camera matrix Micro 4/3 – Panasonic Lumix GM1.
Appearance – Panasonic Lumix GM1
Moreover, it is the smallest camera with Micro4 / 3 sensor, so it also might well argue in this regard with the families of Nikon 1 and Pentax Q. front and rear on the body there are no protruding parts – no design display or viewfinder nor to handle the influx. On also full of minimalism – no hot shoe or Accessory Port. But instead of folding flash.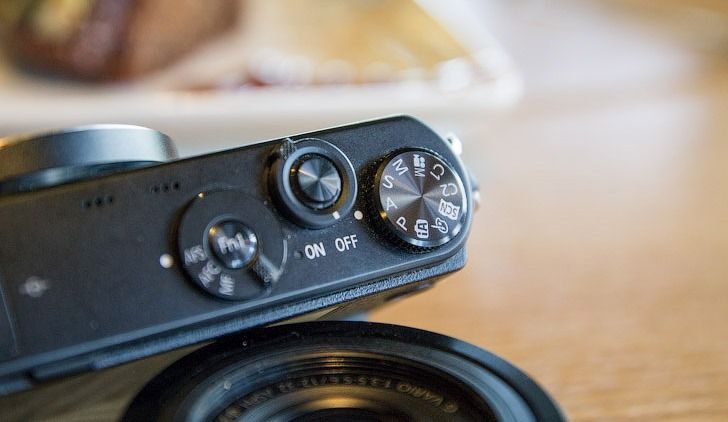 Although she is very weak, but in extreme cases can save the situation. She even turned up at the ceiling, if want more volumetric lighting. Base of the housing – magnesium alloy. Solid part of the surface of a bed of material resembling skin. Looks like this design and engineering idea is very stylish. Yes, and hold in their hands so a little easier.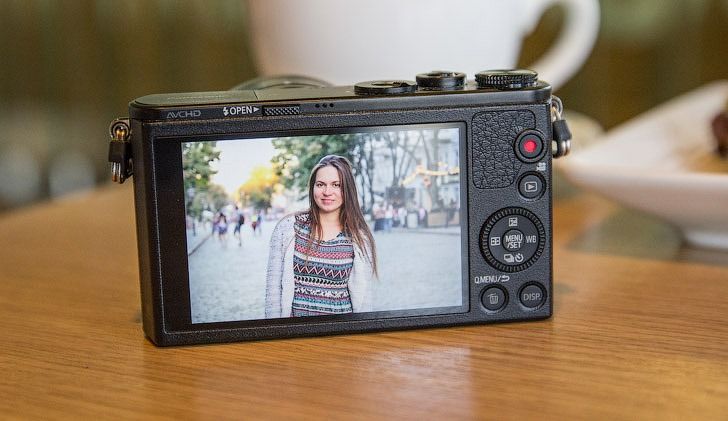 That there is no lip on the handle, of course, is felt from the first minute of use. If a compact lens COMPLETE all quite convenient, when equipped to mount such a monster as Leica 43.5mm F1.2, you realize that in the first place should be responsible for the construction of the image. In normal-grip my thumb slid constantly on display and choose the wrong focus point. The yield was found. One has only to take Lumix GM1, like a bar of soap with the thumb below and life immediately begins to improve. For sale is an optional pad on the handle. Since it should be a bit easier with large windows.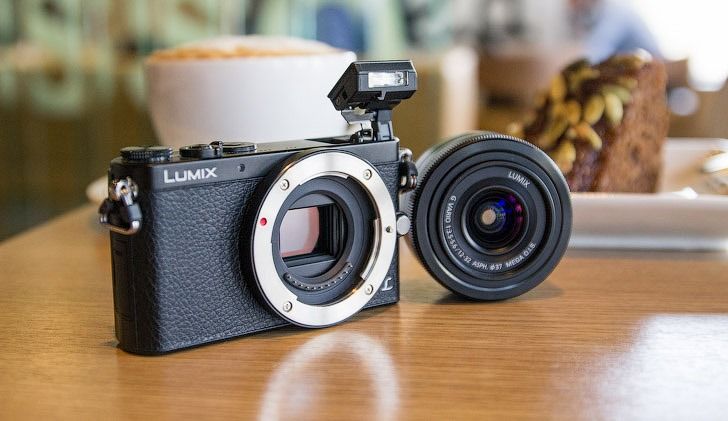 On a separate drive modes have all sorts of options for the most demanding photographers, including two of custom mode and all sorts of scenes. Single mechanical function key Fn surrounds the lever that switches the focus between manual, automatic single and automatic tracking. Both the governing body of the spinning moderately tight, not to scroll randomly.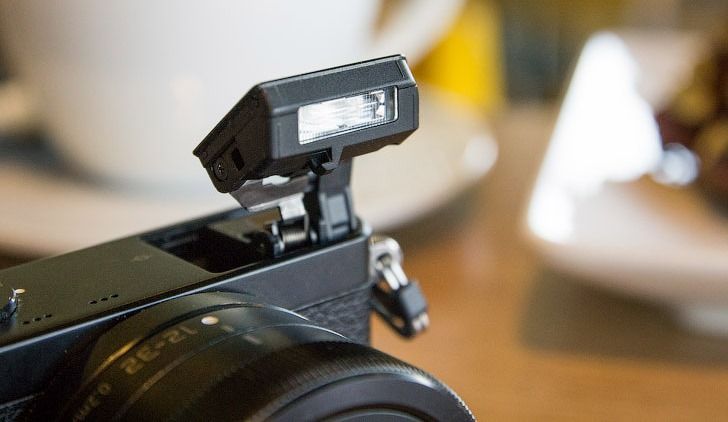 The Fn button can ask lots of variations of the control. But there are five keys on the touch screen capabilities are also set in the menu. Combined with the joystick behind the wheel does not leave such a pleasant experience as the top elements. It is too easy to twist and even when pressed moderately easy cranking. Sometimes very annoying. But you can get used to.
3-inch touchscreen display with a resolution of 720 x 480 pixels (1.04 million) has good viewing angles and is very easy to press. So do the usual things like paging swipe photos, increase their double tapom and navigate through the different sections of its very simple. However, as a point to choose, as well as the value of the focus area.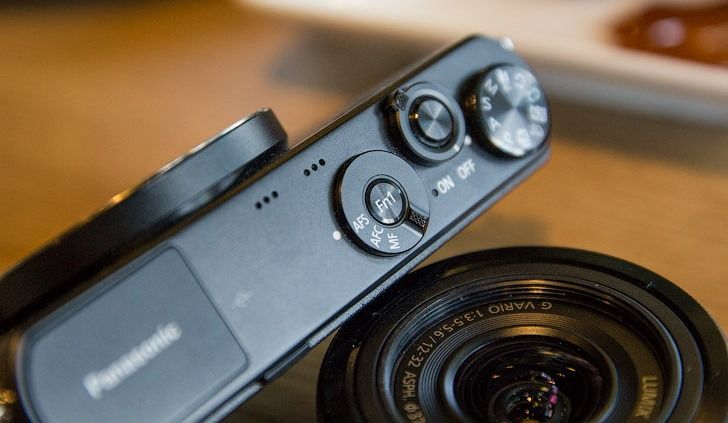 Port – only HDMI and USB. The SD memory card is adjacent to a tiny battery, which is enough for 230 – 250 shots. And that's if you do not shoot video.
What's under the hood – Panasonic Lumix GM1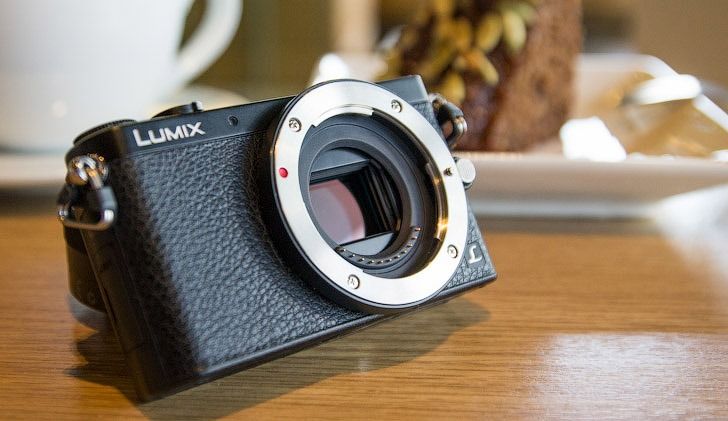 In Panasonic Lumix GM1 uses the same 16-megapixel Live MOS sensor format Micro 4/3, as in the top-end GX7. The sensitivity range of ISO – 200 to 25,600 units. On the basic values ​​of the picture is great with nice flowers and even brute force field on the standard settings of JPEG. I would advise you to do a few test shots, view them on the monitor and make appropriate corrections based on your personal preferences. If you want the highest quality photos, without a trace of the noise reduction system, should be limited to the value of ISO 1600. Since 3200 shumodava algorithms are not so effectively do their job, even though the correct exposure when viewing in full screen result is also very ok. But I would have shot only in RAW. 6400 – the maximum that can be used, and then only with certain restrictions. 12800 and 25600 – only for frames in which the main imprinting a certain point, and not qualitative component. And in B / W can be translated turn atmospheric.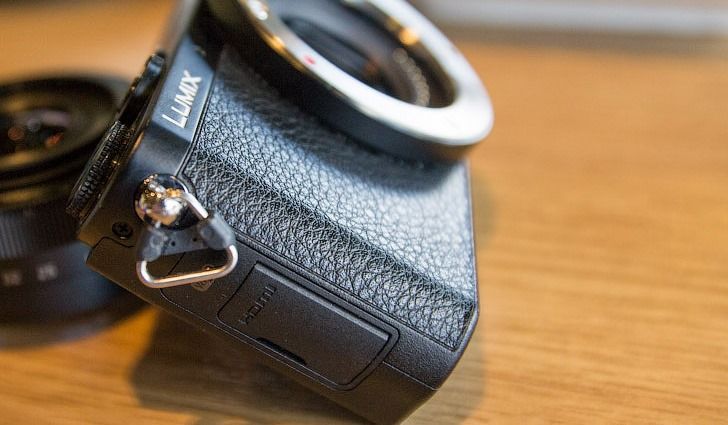 Lumix GM1 is knocked out of the total number of SLR camera Lumix (and the other cameras in general) the shortest delay available – 1/16000 seconds. This is possible thanks to the electronic gate. With such a fast shutter speed I calmly shot wide aperture portrait lens for Leica 42.5mm F1.2 aperture is open in the afternoon. Under normal values ​​like 1/4000, and in rare cases – 1/8000 would have, respectively, to hide behind a stop or two. Given the crop factor of 2x, it would not give me the desired depth of field and beautiful background blur for portraits. Mechanical shutter is limited to 1/500 of a second. Choice of electronic or mechanical shutter automatically. There is a very useful mode silent shooting. I always stand in his chambers Panasonic Lumix hotkey. So you can discreetly take pictures of people on the street, especially in areas without attracting undue attention. Mutes the focus confirmation and forcibly activates the electronic shutter, which does not emit any sounds.
Speed – Panasonic Lumix GM1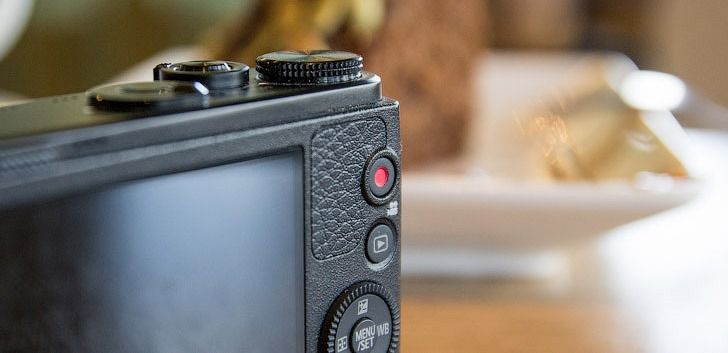 Burst speed varies depending on the shooting in JPEG or RAW, with electronic or mechanical shutter, with a tracking or single-focus, as well as showing real images while shooting, or blocked. The maximum frame rate when recording in RAW – 10 frames per second. At lower resolutions up to 2272 x 1704 pixels is available ultrafast mode shooting 40 frames per second. If you want to capture a particular phase of very rapid movement of the object, in this mode, you are all just happens.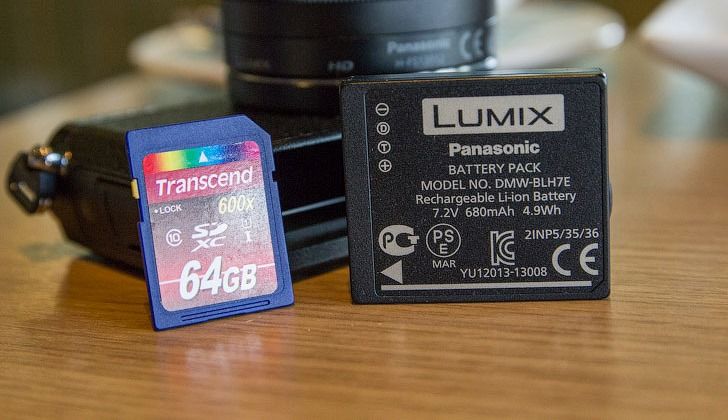 Focus Speed ​​Panasonic Lumix GM1 traditionally very fast for modern SLR camera company. Even with the kit lens at wide-angle zooms sharpness at all instantly, and his body position just very energetic. Those who are afraid to go to SLR camera due to the myth about the slow autofocus, should definitely try GM1.
Videography – Panasonic Lumix GM1
Recording FullHD-movies are at the maximum fps of 30 frames per second, progressive scan with the AVCHD codec and bit rate of up to 24 megabits. In interlace can be included and 60 fps. The quality of the video is gorgeous. I can not believe that this little girl can give such a wonderful result. For serious shooting commercials, of course it will not work due to the lack of ports for headphones and external microphone. Although nobody forbids to use an external recorder.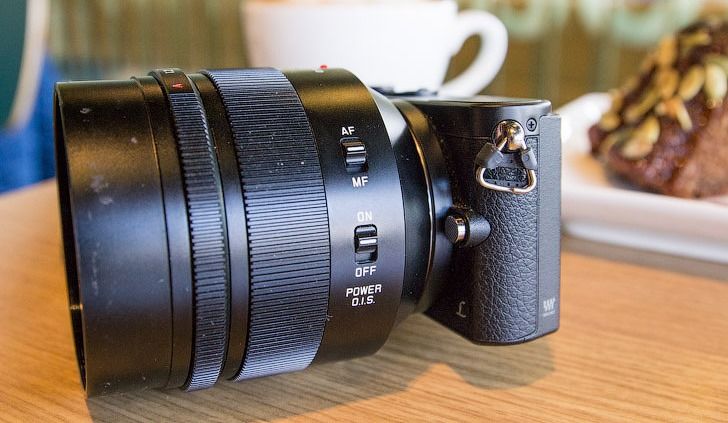 Supported focus picking in the "picture in picture", zebra shows hotspots and complete optical stabilization lens allows you to forget about all there tripods and monopods.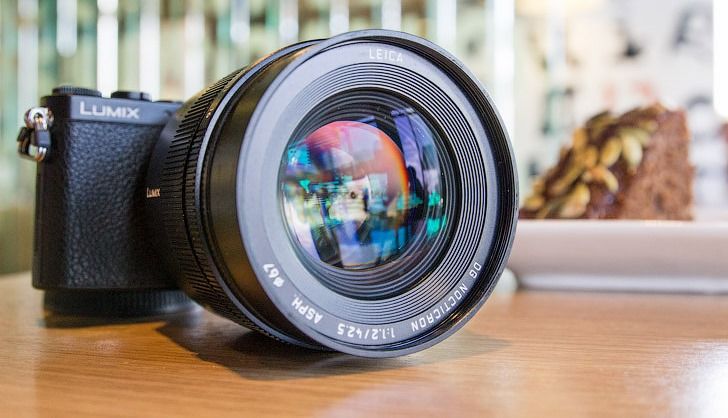 Among the creative possibilities it is worth noting a very good job mode HDR, which can help you get a very wide dynamic range and unusual shots. There is also a full-taymleps shooting video with the task intervals and the number of frames.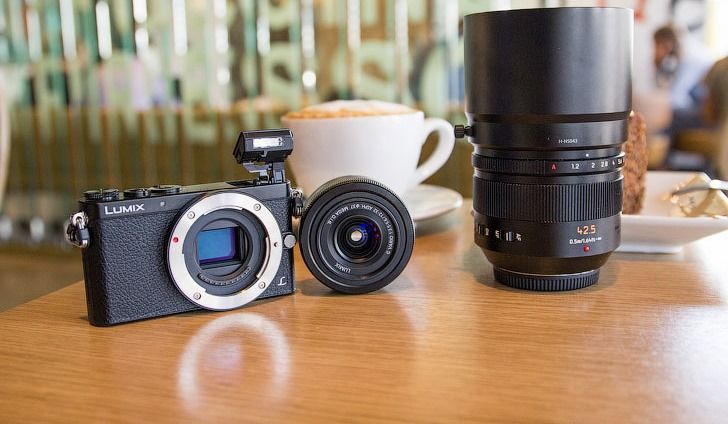 Panasonic Lumix GM1 can record stop motion video, in which it turns out very effect if creatively approach the task.
In Lumix GM1 built module Wi-Fi. NFC or did not fit, whether engineers / marketers considered it superfluous here. After a connection and run corporate applications it is possible to use your smartphone as a remote viewfinder and drop photos from your camera after the shooting, as well as during. Everything works fairly quickly.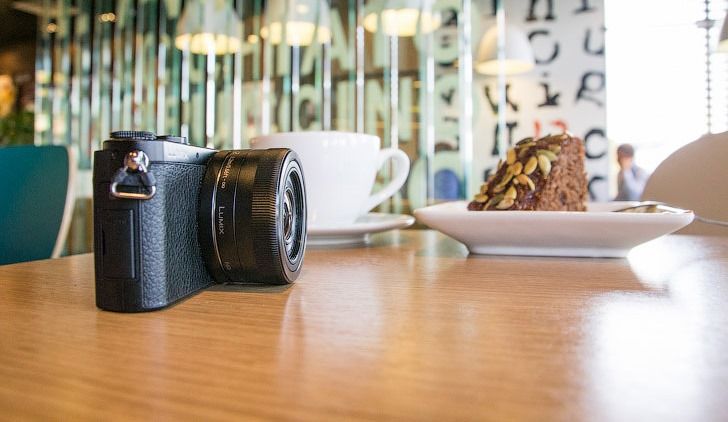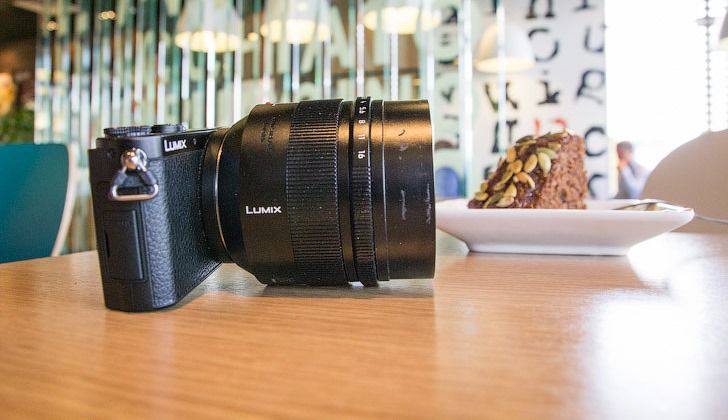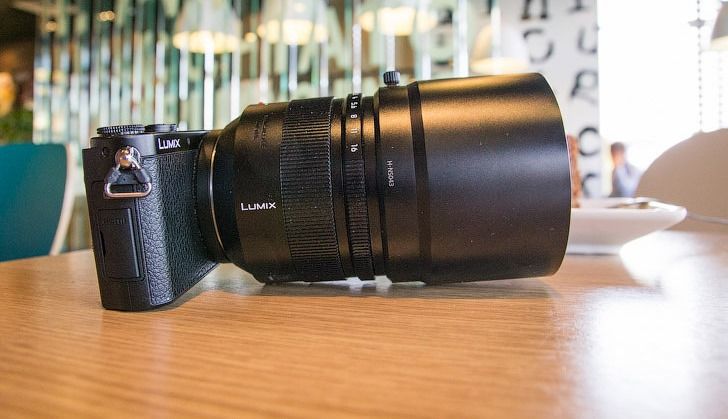 Results of Panasonic Lumix GM1
Panasonic's got a great camera  Lumix GM1 for travelers or just for every day. With it, you do not bother about whether it is in your way, which is to be wearing it. Just take with you everywhere and always. And the quality of photos and videos, the functionality will allow to reveal a huge number of creative ideas of the photographer.
Read another very interesting article about alternative energy of the Sun, water and air.