The combination of metal music with the "meat" is not quite original. However, as a simple platformer game jungle fits perfectly. I invite you to read the review.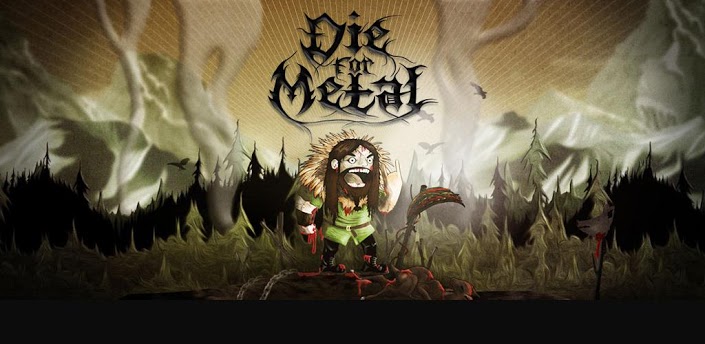 In the game you control a scary-looking Viking . As befits the subject of this breed is very strong, has long hair and is very brave. Come we face in three different worlds, which are divided into a number of smaller sites.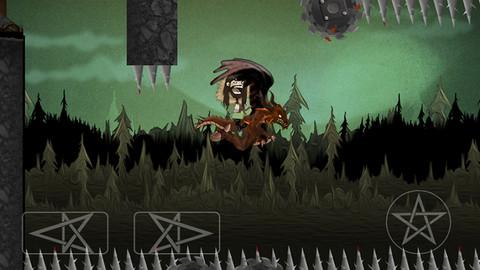 The game is a very interesting combination of Norse mythology and Super Meat Boy . Our brave soldier is able to run very fast, perform jumps, jump over the walls, and sometimes even fly. We need to avoid the dangers and all the time to keep your head. Very often, there are some extra traps, which we have not seen before, and we perish.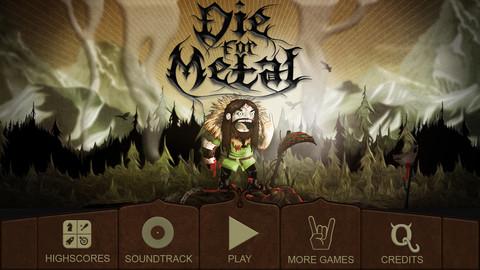 We will have to start the level from the beginning, because everyone even the slightest contact with the threat ends in death of the protagonist. So it is also in Super Meat Boyu, but Die For Metal we have a completely different vibe. I have to admit that such a dark and bloody suit me better than a color image of the Meat Boy.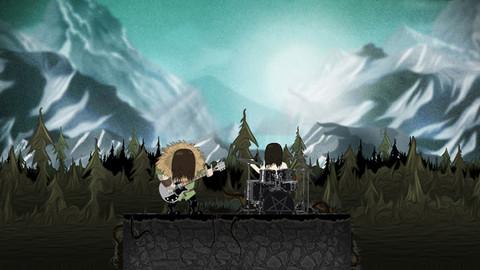 The graphics are really very good. Made in a proper way and fits the atmosphere. Binding levels is a little uneven. In some atmosphere to feel at every step, the second is absolutely missing. A strange situation, as if the authors wanted to achieve a balance. The music is very heavy and metal. Fans of the genre should be rather pleased. Followers of other types of music should probably turn it off while playing.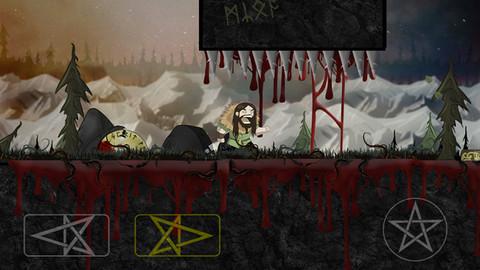 Control is, however, completely unplayable. Virtual buttons are well laid out and there is a lot of them on the screen, but you can not properly control the Viking. Very often the hero behaved completely differently than what I wanted, which was lost on power. I am very annoyed as I could jump if the game has interpreted it twice I pressed the button to the right. This is unacceptable in such games. Very often switched the game to have a further no-fuss, but very often it came back again after some time.
Die For Metal is quite successful copy of Super Meat Boy. It has a very interesting atmosphere, it is extremely bloody and cruel. Available on two platforms Android and iOS. Levels is quite a lot and we can always beat your previous record, and try to find all the hidden skulls. Also, well we can finish the game without it and also have a good time. However, control is shameful and I hope that the authors will soon be change in a future update. Even so, I highly recommend!
Read another very interesting article about alternative energy of the Sun, water and air.