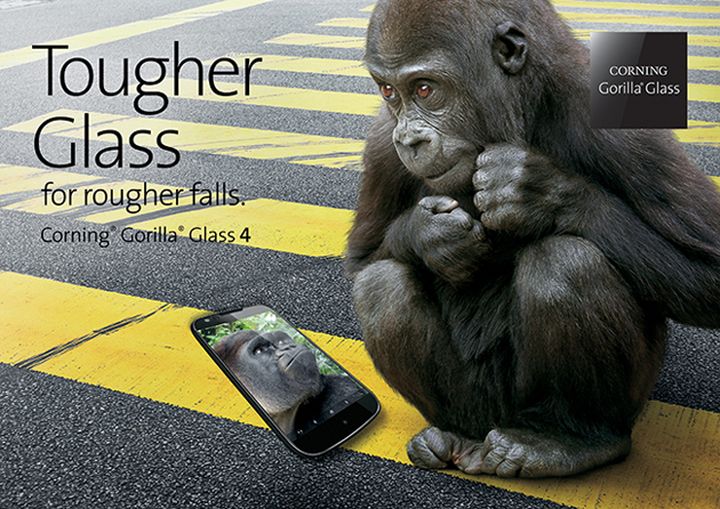 One of the main problems of modern devices after perhaps the life of the battery is the fragility of the devices. No matter what you're made ​​enclosure, aluminum, and plastic, under the skin or ballistic nylon – still the front panel will hold the glass, which will be the weak link. As he tried producers, it sooner or later covered with scratches, and in the fall rather easily crack, very angry master. One of the leaders of the industry, the company Corning, tries to solve the problem by using a new generation of corporate Gorilla Glass 4.
In the new generation of its protective glass for mobile devices from Corning engineers paid particular attention to the resistance to drop onto a hard surface. According to the manufacturer, the fourth generation of 2-fold more resistant to them. Honestly, I have always admired such data concerning non-quantitative variables, but apparently, it is understood that the screen will be split with a probability of 2 times smaller than the previous third generation. And that really mean so marketers will likely remain a mystery.
Corning Gorilla Glass 4
An important parameter was the fact that, despite the increase in strength, the thickness of the glass panel decreased from 0.7 mm to 0.4 mm. This means that a little less than a year, you-know-whose laser will cut off from the pencil still at least 0.3 mm. Seriously, it will allow manufacturers to slightly better organize the space inside the device, because we know that even a few tenths of a millimeter in this matter can play a role.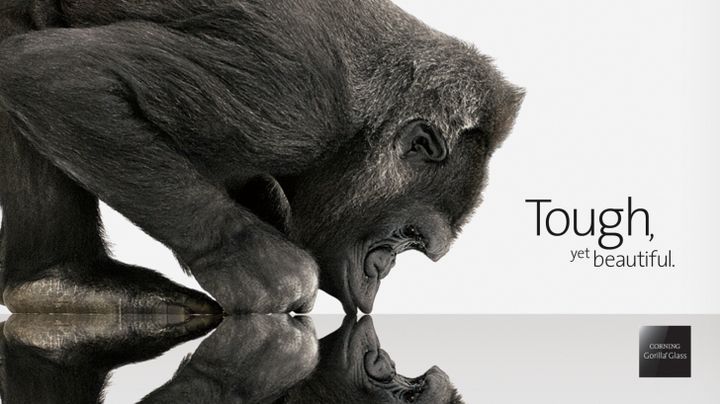 A little less than a year you-know-whose laser will cut off from the pencil still at least 0.3 mm!
The first devices with the new generation of Gorilla Glass 4 will begin to appear in early 2015. At the moment, the manufacturer declares that the glass manufactured by Corning reserved for more than 3 billion devices. How many of them prematurely sat in a landfill can be broken up further not reported.
Frankly, it would be interesting to compare Gorilla Glass 4 with sapphire analogue that we at one time promised to actively use in iPhone 6. It seems to me that neither the one nor the other has not yet changed the situation dramatically. Yes, the fall will be a little more likely that the screen will survive and will not require expensive repairs, but more or less decent height (even within the human growth) them still mortally afraid.
However, it is possible that very soon we are waiting Gorilla Glass 4 for a solution in the form of flexible or folding screens. They need not be rigid, and thus punches will be moved easily. So the solution is already on the horizon. Unlike battery problem, this is quite sad.
Read another very interesting article about alternative energy of the Sun, water and air.