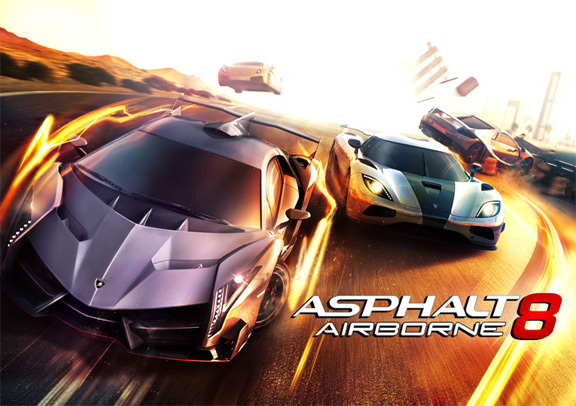 Asphalt, the oldest racing series for mobile (the author played in a pre-revolutionary "asphalt" on the old "Motorola"), the eighth of the obvious approach to a crisis of ideas – racing genre in general has stagnated, and only if a series with such a powerful subtitle , then a fortiori, have a look, for example, NFS, where the last three games – remakes of the past.
Nowhere to move – graphics and physics for a long time is not satisfactory, the number of cars can not be magnified, and what to do – is unclear. There were timid attempts to tie for racing story – turned horrible. Someone came up with tie ring rides social tinsel – well, there compete with your friends, send messages – like all jumped on this poor idea, and each race now sports a fashionable social functionality. Move, again, nowhere – except, perhaps, the air.
Asphalt trails overgrown 8 jumps of all kinds – soar into the air is easier than staying on this sinful earth. Ramps everywhere, and they curled suddenly fill up heaven knows where, and add some sad formula dashing drive. And if you do not know what the whole idea was taken from the console series BurnOut, you can even praise Gameloft for originality – the terms of the crisis of ideas, and then they write their story, with flourishes.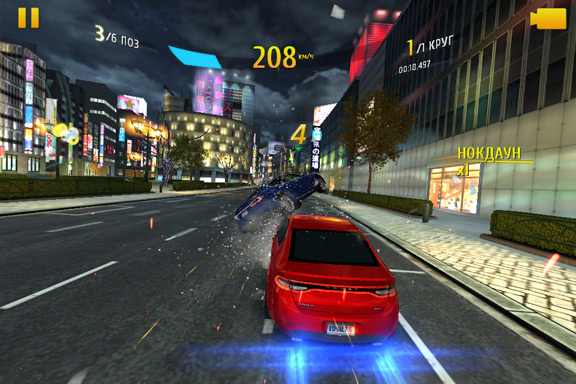 But to be honest, Asphalt 8 is surprising not only in acrobatic roll, then there's – interestingly designed track. In fact, this city. Only a few arrows and outlined with a thrust to move forward. The set of forks in the road – you can all the way to be first, and then will turn the machine somewhere that you have lost sight of the finish line yet, and take the gold. An incredible feeling. In this case, it is not necessary to consult the card per second – just turn it where you said intuition, forks, of course, give an advantage, but not a guaranteed win.
Otherwise Asphalt 8 remains what was – a fun game for a couple of dozen minutes. Machines beat nicely. In a spectacular slow motion glide through the air. Spit nitro boosts. Viciously ram in the side. In general, all as always interesting, amusing, unassuming.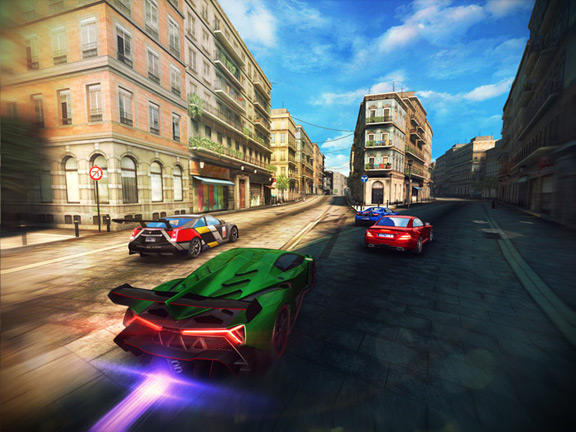 Providing basic modes: ring, knockout, at the time, and other options. The game is divided into several seasons, each of which requires a car – say, it's silly to "Bentley" to take the second season for polunovichkov. Winnings can be lowered to improve and expensive cars – the first to be carefully examined before the purchase, and the latter can be done strictly once a season.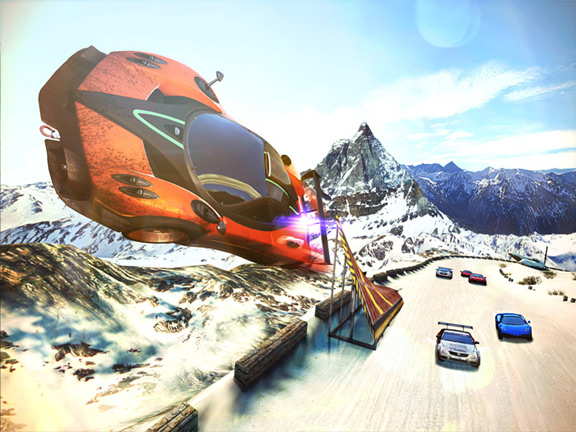 Asphalt 8 continues the tradition of the series, which, despite the decent age, just really has never been a favorite. The eighth part in this plan takes a step forward – it is better than NFS or Real Racing, but something even better.
Read another very interesting article about alternative energy of the Sun, water and air.