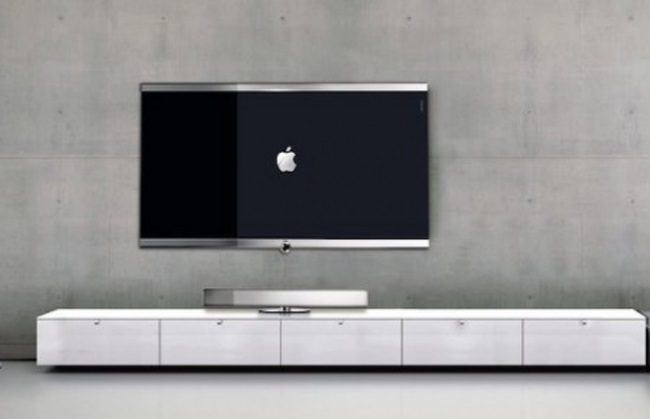 Waterfall leaks autumn announcements regarding Apple continues. This time became known to the public information about another mysterious product, the possibility of which is hanging in the air since last year.
Regular happy news portal said a former columnist TechCrunch. If we believe him, Apple is preparing a "television" announcement. However, there is a remark was made ​​about what the subject of the announcement may not be the long-awaited television, and something else . In short, the news is really interesting, but is it worth it to believe?
I am inclined to believe that the probability of release is the TV as iTV is very small, and there are a number of reasons. First – Apple is not as closed company. Think about how many leaks of new products of different nature, we regularly see in front of each announcement. The endless wave of technical specifications and photos over, it seems, only the latest generation of Apple TV. Apple was able to really get together and in a fully closed to develop a TV from scratch, and to the final stage, to not only show off, but to put it on the shelves before the new year? I think not: something other than just a rumor has flowed into the World Wide Web.
Yes, a lot of circumstantial evidence suggests that Apple is working in this direction. Even Tim Cook said with joy that in this regard nothing has changed for decades, and thus huge scope for action. Also, it is known that Apple was in talks with LG and Sharp relatively large panels with an impressive resolution. The question is how long it will take these developments, because the same iPhone in the plastic housing of rumors attended a few years, and there have been processing for far less.
In addition, even if the product will be released this year, it will by no means universal, and it may well be incompatible with Russian realities "as is". So while the manufacturers of Smart TV, which will have the first blow and iTV, can sleep peacefully.
Read another very interesting article about alternative energy of the Sun, water and air.