Late last month introduced a brand Nitecore two more in the tactical flashlight line Nitecore Multi-Task Series, which followed the model Nitecore MT20C, new LED lights were named Nitecore MT10A and Nitecore MT10C. Flashlights differ in size, weight, power supply and the total capacity of the main LED that reaches 920 lumens.
Feature of new LED lights
Both models are made in a sealed aluminum housing, the LED is protected by a mineral crystal with anti-reflective coating. New LED lights housing, according to the manufacturer, is able to withstand a drop on a rigid surface with five-foot height and immersion in water (IPX8) to a depth of 2 meters. Length Nitecore MT10A equivalent to almost 108 mm, maximum diameter of 25.4 mm and weight of the lamp – 60.7 grams. Model Nitecore MT10C reaches a length of slightly more the than 91 mm, the diameter of 25.4 mm and weighs less than 57 grams.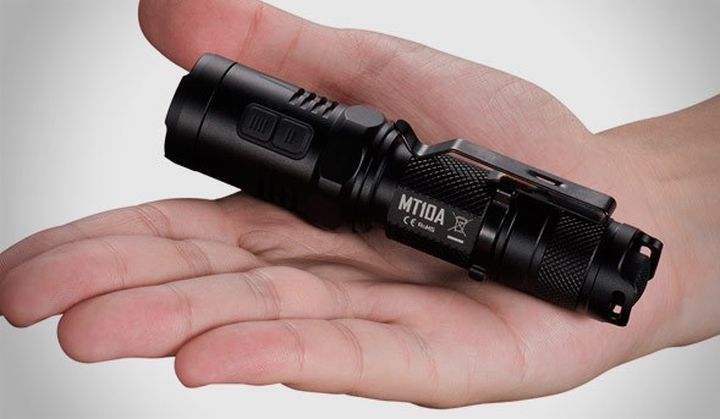 Functionality and new LED lights models Nitecore MT10A and Nitecore MT10C are almost identical, the key difference, except for the size and weight – power supply. In Nitecore MT10A batteries can be used as the format IMR14500, and AA, while the size Nitecore MT10C allow you to use only one battery IMR18350 or CR123. The design submitted by lanterns, in the same way as the model Nitecore MT20C, provides two independent LEDs – White Cree XM-L2 U2 with a maximum output of 920 lumens and a range of up to 170-190 meters illumination and low-power red LED for operation at short distances.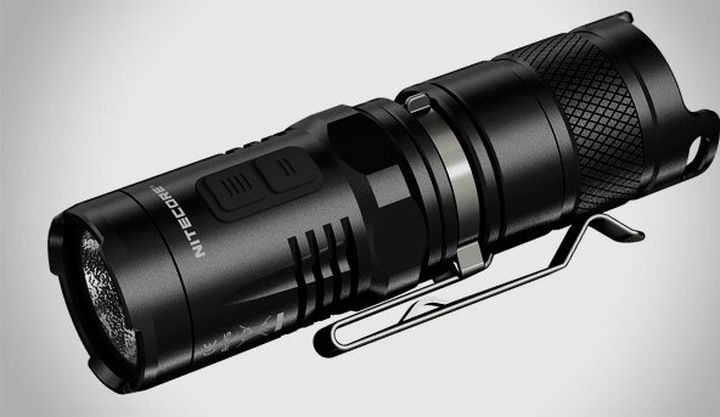 Lanterns and MT10A MT10C provide up to ten modes, including five modes of brightness white new LED lights for the main and two for the red, in addition, there is a mode SOS, Strobe, and Location Beacon. Modes of brightness lamps are identical, using lithium-ion batteries IMR14500 (3.7V 600 mAh) and IMR18350 (3.7V 700 mAh) uptime will also be almost identical – Ultralow (1 lum., 100/120 h.), Low (70 lum., 5 hrs.), Mid (180 lum., 1.45 h.), High (500 lum., 0.45 h.) and Turbo (920 Lumens, 0.30 h.).
The new handheld new LED lights Nitecore MT10A and Nitecore MT10C will be available in the coming weeks, the estimated retail value will be 50 and 55 dollars respectively.
Source: Nitecore MT10A and Nitecore MT10C
Read another very interesting article about alternative energy of the Sun, water and air.