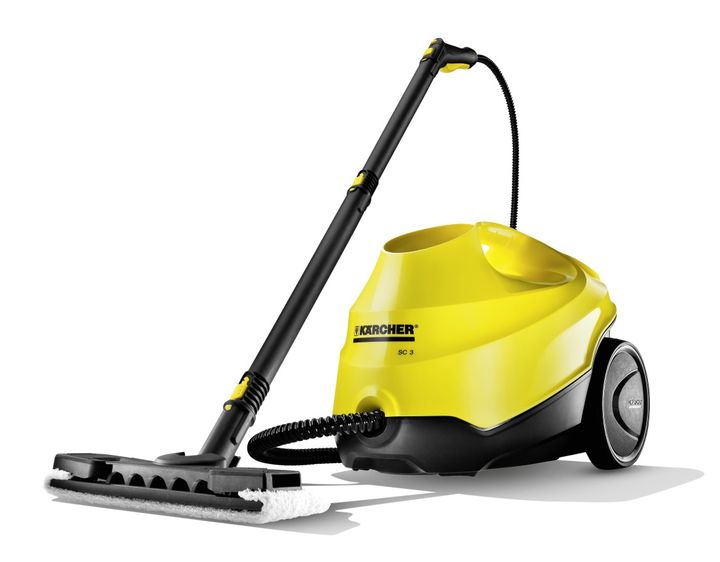 The company "Karcher" is a useful novelty in 2015 – a powerful multifunctional steam cleaner Kärcher SC 3, the heating time is only 30 seconds.
People throughout the world long time to appreciate the advantages of the steam cleaning as compared to traditional cleaning methods.
Firstly, due to its versatility and wide range of accessories Kärcher steam cleaners equally well with cleaning floor tiles, stone and other heat-stable solids, make it easy to clean up pollution complex in the bathroom and in the kitchen, for cleaning windows and mirrors.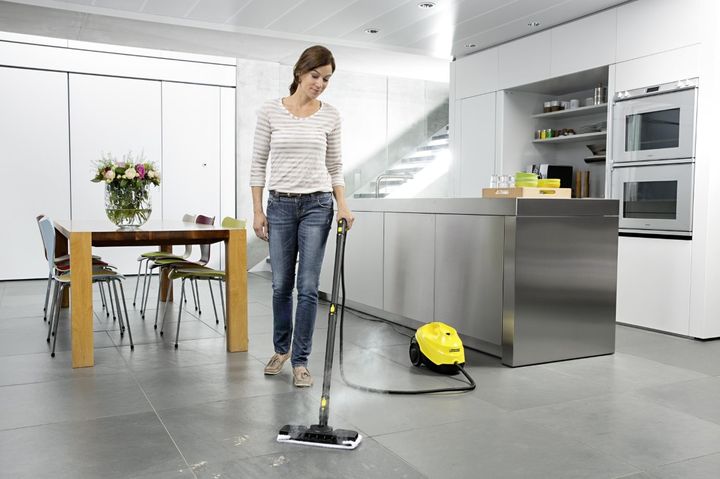 Secondly, these useful devices allow almost completely renounce the use of household chemicals, which is especially important if the house has small children and people who are prone to allergies.
Third, the impact of hot steam loosens the dirt, making its removal much easier and allows you to deal with cleaning much faster, get better results.
Finally, the steam is effective against germs: scientifically proven that with careful cleaning of municipal solid surfaces Kärcher steam cleaner eliminated 99.99% of common bacteria in the home.
With all the above advantages, the new model Kärcher SC 3 different even greater ease of use and extended life.
The new system is based on the innovative flow heater will reduce the time of preparation steam cleaner to work up to 30 seconds, with a maximum vapor pressure increased do3,5 bar. The volume of steam supplied, and provides two levels can be adjusted depending on the type of surface to be cleaned.
Adding water can be performed at any time, thus eliminating breaks.
Replacement cartridge automatically cleans water poured from the lime, eliminating the need to carry out this operation manually.
Particular attention is paid to safety: for the timely removal of scale embedded system responds with an indicator lamp indicating lack of water will remind the user to topping the tank, and a safety lock on the steam gun protects the device against accidental activation (this feature is especially useful for families with small children) .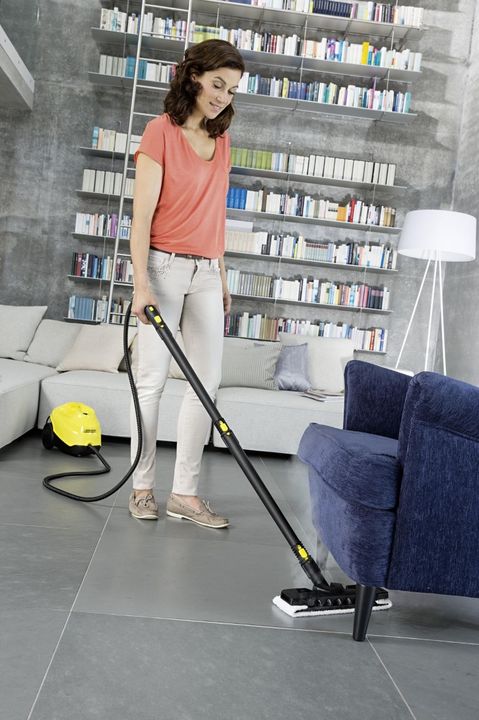 Complete with a steam cleaner Kärcher SC 3 comes a new nozzle for polaComfort equipped with swivel hinge. Thanks to the ergonomic design will not have to bend down in order to ensure constant contact with the floor nozzle, which makes the job much easier and reduces the load on the back.
Hand tool, point the nozzle and round brush, also included in the kit model, provide ample opportunity of using the device, allowing you to perform almost any task of cleaning and cleaning.
Read another very interesting article about alternative energy of the Sun, water and air.