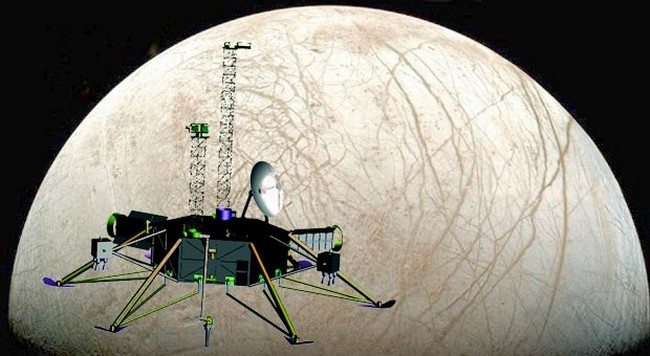 NASA experts believe that the sixth satellite of Jupiter, which is known as one of the Earth's continents – Europe, flourishing life. More precisely, it can exist in the ocean, which is under the ice shell thickness of 10-30 km.
Over the next 10 years, NASA experts and JPL (Jet Propulsion Laboratory, JPL) promise to run on Europe lander, which is to deny or confirm the existence of extraterrestrial life on the satellite. Currently, NASA described the main goals of the new mission.
In short, the spacecraft will measure the content of organic matter in the upper layers of ice, the study of minerals by measuring the thickness and structure of the ice, as well as the definition of ocean salinity.
Researchers have already begun to discuss the potential landing sites of the spacecraft. Most likely, they will help determine interplanetary station "Juno", which was launched in early August 2011 to study Jupiter, when in 2016 the satellite will orbit Europe.
Mars Rover Landing "Kyuriositi" was pretty difficult challenge for researchers, but landing on Europe may be even more difficult, given that the distance to the satellite is 10 times greater, and its surface temperature never rises above -220 degrees Celsius.
Read another very interesting article about alternative energy of the Sun, water and air.