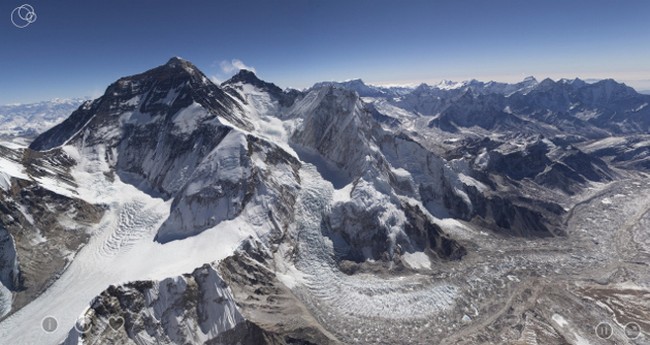 Microsoft has officially announced the upgrade toolkit Photosynth for creating three-dimensional images and panoramas by combining multiple images.
Despite the fact that a set of tools for creating three-dimensional Photosynth image is not the most famous product of the software giant, he certainly deserves attention, especially given the announcement of new graphics features that offer support 60-megapixel images.
According to Microsoft, upgrade will make the process of creating three-dimensional images in the same smooth, as if users use the system stabilization stedikam. In a nutshell, Photosynth technology brings a new generation of four basic modes: "rotation", "view", "walk" and "wall".
All four modes are designed to create images of various projects, consisting of a plurality of images, with support for zooming and panning. For example, the mode of "rotation" is designed to create 3D-image by gluing pictures set object captured from all sides. Mode "Panorama" lets take a picture in each direction and make them into a panorama. At the same time the new regime "walk" is identical to the favorite of many Street View. Well, the last mode – "wall", allows you to post pictures side by side.
Projects created with the help of updated technology Photosynth, listed on the product website , tell a thousand times better than words.
The company uses Microsoft Photosynth, to gather in a single image all the relevant pictures, defining the so-called "special" point to a series of successive images, which show the same object. In this Photosynth under force to identify the location of these points in space, as well as the position and orientation of the camera when capturing images.
Unfortunately, at the moment only available trial version of Photosynth, so to try it you need to register and hope for an invitation from Microsoft. Currently, Microsoft does not tell the exact date of the appearance of an updated version of Photosynth application in "Camera" in Windows 8.1 and related applications for iOS and Windows Phone.
Read another very interesting article about alternative energy of the Sun, water and air.