Meizu Pro 5 has become the fastest Android smartphone in the world. Interestingly, Meizu Pro 5 uses technology Samsung, however, the Chinese company has released a faster smartphone than its Korean donor.
Not so long ago six flagships were the fastest and among them four devices of Samsung, Sony Xperia Z3 + and HTC One M9.
Now everything has changed. In our comparative table has been added another candidate, who showed the best result. Although the smartphone Meizu Pro 5 does not have a Samsung logo on the back, however, it uses a microchip of the South Korean company.
TOP 5 fastest smartphones finally has its first smartphone based on the processor Qualcomm. Sony Xperia Z5 Premium running as fast as an arrow, offering enough performance, and the cost of the smartphone is quite acceptable.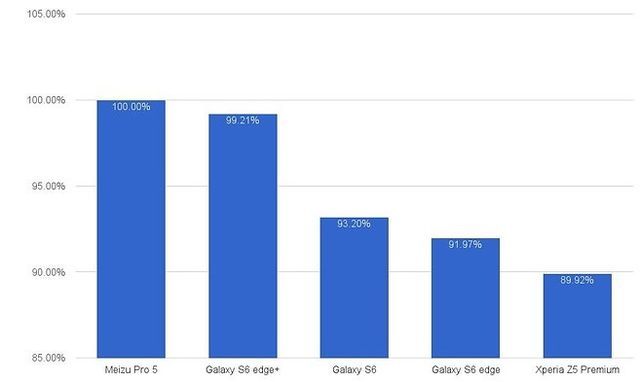 Based on our new benchmark test, we can conclude that the Galaxy Edge S6+ and Galaxy S6 little dated. In addition, the model Galaxy S6 has some problems with overheating.
We made a little chart, which included the fastest smartphone Meizu Pro 5 by 100%, and other devices, depending on the test results in the benchmark. All tested smartphones run on Android 5.1.1.
Of course, the chart do not reflect the strengths of each mobile device. For example, Galaxy S6 Edge+ has excellent gaming performance, which is 32 percent higher than the Meizu Pro 5.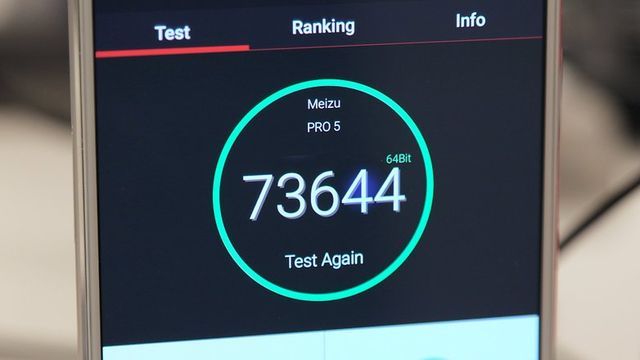 Nevertheless, Meizu Pro 5 performed better in all other disciplines, for which it deservedly received the title of the fastest smartphone.
We also want to note the level of stability work. Samsung Galaxy S6 and Galaxy S6 Edge had some problems with overheating, but Meizu Pro 5 perfectly coped with a constant load.
Although Samsung Galaxy S6 EDGE+ is almost identical Meizu Pro 5, however smartphone has some drawbacks. For example, smartphone opens application with slight delay, because they are not stored in memory.
If you want to buy the fastest Android smartphone on the market, then Meizu Pro 5 will be the best choice.
Read another very interesting article about alternative energy of the Sun, water and air.