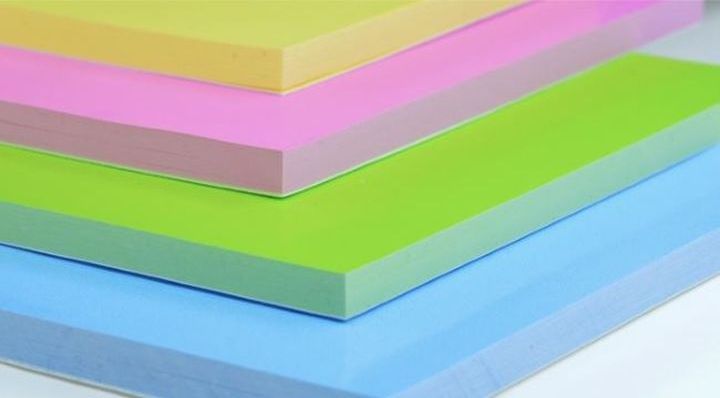 Is successful on Kickstarter to raise funds to launch production of a new type of stickers that are easily attached to any type of surfaces: stone, brick, glass, wood, plastic. Stickers are called MAGNETIC, a range of different sizes presented a "magnetic paper: Magnetic Notes, Magnetic Pads, Magnetic Boards, and Magnetic Sheets. The principle of operation MAGNETIC – permanent electrostatic charge. The front surface of the stickers is designed for repeated use – traces of the marker will be erased without any problems.
Any surface
As mentioned above, due to static electricity, MAGNETIC attached to any surface, including the skin, metal, cloth, paper.
Learning Calligraphy
According to the developers, stickers – it's not paper. The material from which made stickers – special plastic, write or draw on that much more comfortable than on plain paper. With convenient cover even a grown man can rediscover the joy of using a pen or felt-tip pen: write on stickers – a pleasure.
Repeated use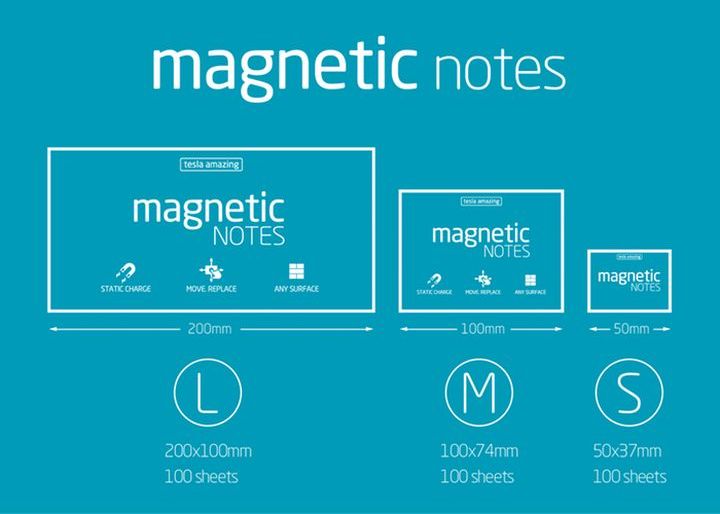 Magnetic – not one-off stickers. The front surface can be used repeatedly: a black marker or pen erased very easily. Write something – not like it, you can erase and write again. And no need to write – and you can draw!
Size and color
Magnetic Notes are represented by three different sizes in 9 color variations. There are transparent stickers, and there are black – to work with white markers.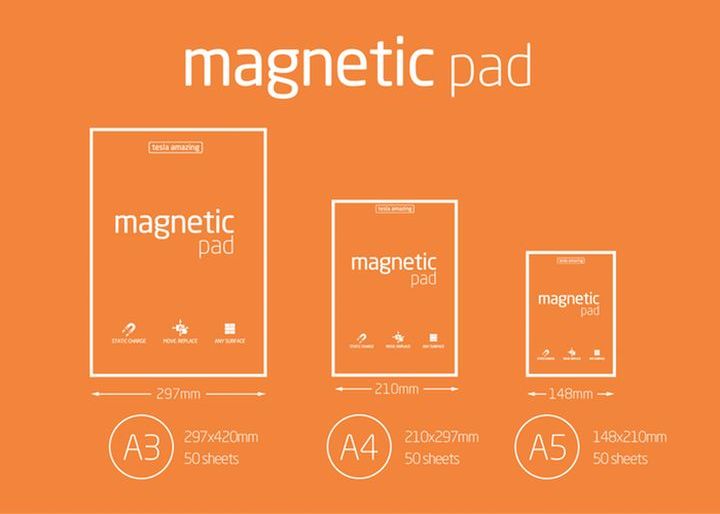 Magnetic Pads are larger. They are intended for drawing, creating infographics, etc.
Magnetic Boards – the largest representative of the family, on such lists can write markers, as well as on normal office flip chart. As mentioned above, the label can be washed and applied again.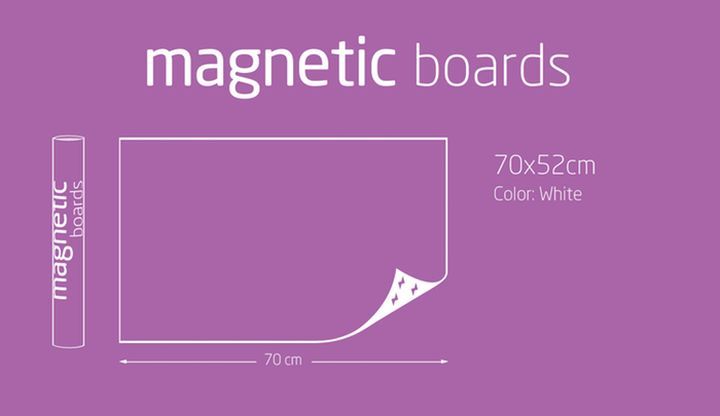 Stickers Sheets are ordinary office paper size A4. These sheets can be used without problems for printing documents and drawings.
The advantage of all embodiments stickers family is that this material is 100% recyclable. Nature does not suffer – defective sheets can be given for recycling.
Order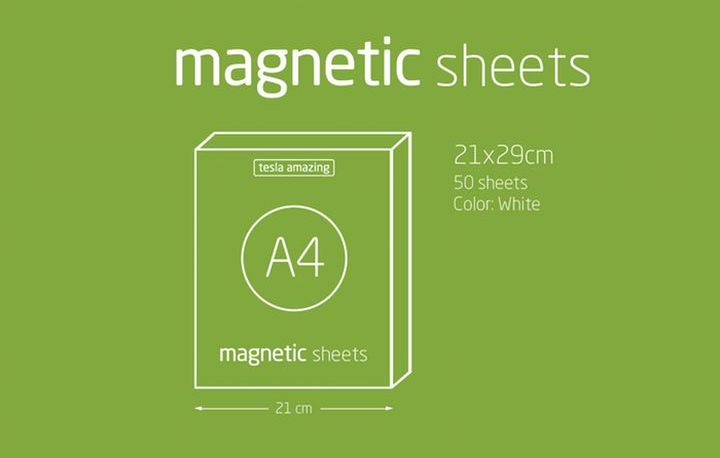 Now the project has already gained the necessary for the continuation of the amount. The first orders will go to customers in May 2015.
Pre-order Magnetic (any format) can be issued at Medgadgets.
Source: Kickstarter
Read another very interesting article about alternative energy of the Sun, water and air.