As you know, there is no perfect smartphone. Nokia Lumia 510 is no exception. Yes, it is really made of very high quality, but there is always the risk of software error.
If you have some problems with your phone, you need to perform Lumia 510 hard reset. Smartphone manufacturer has provided two option of reset: soft and hard. Thanks to them, you may return the working condition for your device.
Lumia 510 Soft Reset is used to eliminate minor malfunctions and Lumia 510 Hard Reset is used to eliminate the more serious errors.
Lumia 510 Soft Reset
Soft reset can be compared to a simple removal of the battery and then insert it back into smartphone. However, most of Lumia smartphones have non-removable batteries, so you need to use this method.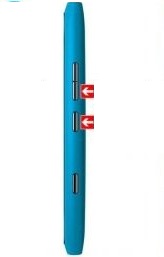 To perform Lumia 510 Soft Reset is necessary to simultaneously press and hold two buttons (Power and Volume Down), which are located on the side panel. Hold the buttons until phone vibrates for 3 times. This kind of signal indicating that the operation succeeded. The device should restart automatically.
Lumia 510 Hard Reset
Very often Soft reset is not enough to restore the normal functioning of smartphone. In such situations, you have to use Lumia 510 hard reset.
Note! When you perform Hard Reset all the information that is stored on your phone will be erased.
If the phone is still turn on, you can perform hard reset with settings menu. Open the settings, then go to the "About" section and select "Reset".
But if your phone does not turn on or just freezes, you have to go other way.
First you need to turn off your Lumia 510.
Next, you need to press a special combination of 3 keys.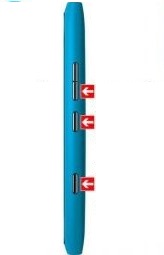 It is necessary to hold the three buttons (Power, Volume Down and Camera) that are located on the side panel. After the device vibrates you need to release Power button, but continue to hold other two for a few seconds.
After Lumia 510 will restarts your phone returns to factory settings.
These methods Lumia 510 hard reset does not guarantee a 100% result. They only help to eliminate most minor errors.
Read another very interesting article about alternative energy of the Sun, water and air.