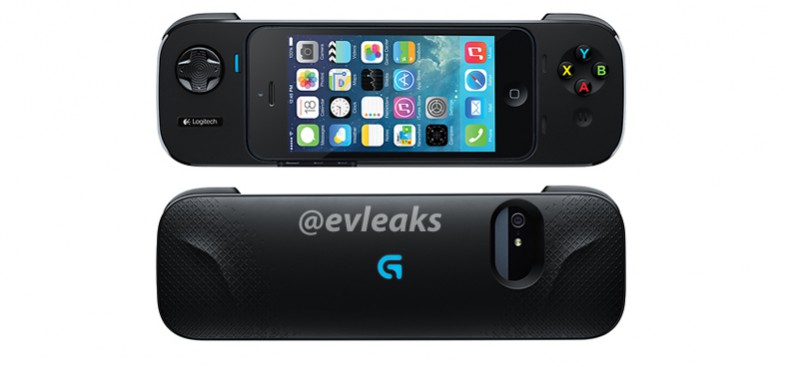 Today notorious twitter- account @ evleaks, specializing in the publication of rumors and leaks, put render the new development Logitech – gamepad for the iPhone 5. In a tweet traditionally there are no technical details about the new device, but even the appearance can tell a lot.
Gamepad formed as a cover – cradle, a recess in which the smart phone is inserted in the horizontal position. On each side of the control buttons are located on the left – the navigation unit to the right – the action buttons X, Y, A, B. Next to the navigation buttons present key that allows you to enable and disable the iPhone without having to remove the device. On the right side there are holes for the speaker and microphone, as well as the deepening of unknown purpose . Placed on top triggers L and R. The back of the game box is an accessory for the camera and flash, allowing you to take pictures even if the iPhone is in your controller. To improve the ergonomics of the left and right edges are textured and have special tabs for fingers. It is not known how the device will be connected with each other, but it is likely that the gamepad is wireless. It is worth noting that the iPhone 5S will be sure to use the device from Logitech due to the identical size c iPhone 5, but the iPhone 5C may be out in the cold because of the slightly greater length.
Other details are still a mystery, but no doubt we will soon know a lot more.
Read another very interesting article about alternative energy of the Sun, water and air.