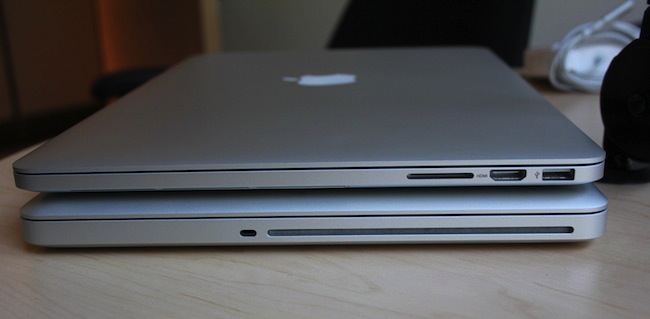 With each new presentation of the line between Apple MacBook Air and MacBook Pro with Retina display is becoming thinner, and in the literal sense of the word. Engineers corporations gradually decrease the thickness, weight and cost "Proshek", bringing together the two possible line of laptops from Apple. And in light of the recent activities of the company, which was presented to a new generation MBP Retina , matured question whether Apple plans to merge in the future MacBook Air and Pro into a single line?
Currently MacBook Air has two key roles for Apple. First, it is still, though not formally secured the title of the thinnest laptop in the world. Even now, when he lost his title because of laptops from other manufacturers (which, incidentally, is taken as a basis for a masterpiece from Apple), Air remains a "style icon" , so you catch it admiring glances every time pull out of the computer bags.
Second, Air is the most budget laptop of all, which extends Apple. In Cupertino do not cheap products, but try to make sure that their devices are made available to the widest possible range of buyers. The winners are all, users are relatively inexpensive and high-quality laptop and Apple earns billions of dollars.
The main "chip» MacBook Pro was iron. This laptop is able to offer you a better processor, more RAM, expandable, DVD-drive and the port Ethernet. But with the advent of the MacBook Pro with Retina display old "Proshka" quickly faded into the background. And no wonder: Apple could put it "stuffing" in a thin and even more elegant body, and the cherry on the cake turned Super clear display Retina.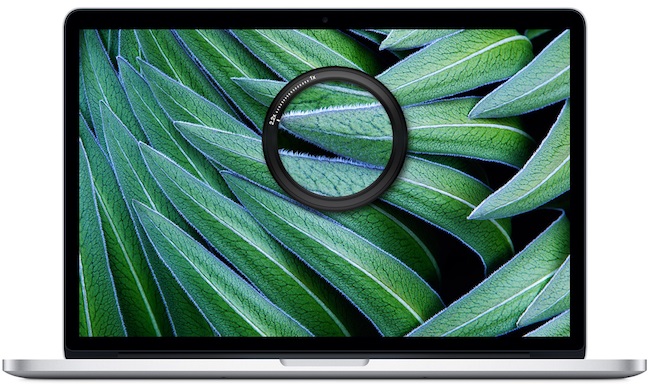 But the fact that now there are quite a few tasks that you can perform on the MBP Retina and can not on MacBook Air. For example, take one of the "top" configuration: MacBook Air processor i7, 8 GB RAM and 512 GB SSD. Graphics Intel HD Graphics 5000 with no problems making friends with a 27-inch monitor Thunderbolt, and you end up with a powerful working machine that can easily handle the most demanding tasks such as video editing or run modern games.
And that's what we were able to offer Retina MacBook Pro : CPU i7, up to 16 GB of RAM, the same 512GB SSD plus display Retina. And yes, this laptop will support two Thunderbolt Display instead of one.
Of course, the differences between the two laptops, but they have become so minimal that next year, Apple may well combine them into a single line instead of one. Some progress is already there: a new generation of MacBook Pro Retina in low equipment costs $ 1,299 – $ 300 more expensive MacBook Air. If we consider that Retina displays every year becoming cheaper price soon "Proshka" goes another hundred dollars or even more. Why, then, will need Air?
After all, Apple already has a single line of MacBook, which she successfully distributed from 2006 to 2010. Why not go back to basics with support for the latest technologies?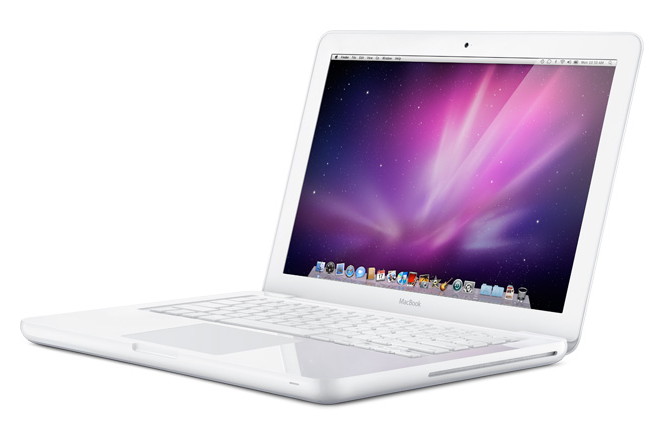 The main challenge that we now face engineers corporation – put "iron» MacBook Pro Retina in the same slim body, like Air and at the same price or leave it unchanged, or (ideally) to reduce it. If they get it, hardly anyone even allow himself to blame Apple in the absence of innovation in the market of computers.
Read another very interesting article about alternative energy of the Sun, water and air.