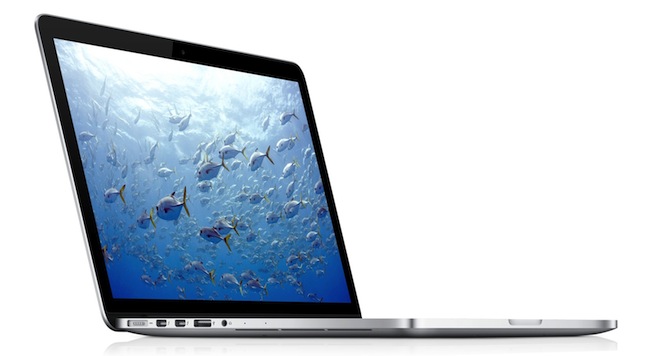 When friends ask, what kind of laptop from Apple is the best for me, I feel free to pull out of the bag your 11-inch MacBook Air. I appreciate the perfect combination of portability and performance, and for two years of use is already used to working for this machine – one designed only to be admired almost a month after buying a computer.
Perhaps my "friendship" with Air would continue for a long time, but last Tuesday I witnessed the emergence of one of the most anticipated new products this year – an updated MacBook Pro with Retina display .
While I have no way to get acquainted with the new "Proshko" live, so all this week I studied with great interest the review of our foreign colleagues. Fortunately, journalists publishing The Verge have got hold of a copy of the 15-inch MacBook Pro Retina top of the range, and told him about all the pros and cons.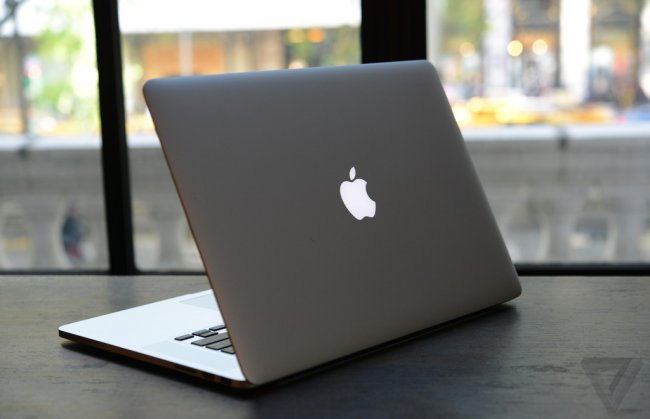 The incredible power of a pleasant appearance
The new MacBook Pro Retina – one of the most impressive laptops on the market. In the presence of a powerful quad-core processor, 16 GB of RAM and a solid state drive capacity of 512 GB MacBook Pro in the "top-end" configuration weighs just over two pounds. In addition, the laptop is equipped with a stunning 15-inch high-definition resolution of 2880 x 1800 at 220 pixels per inch (ppi).
Although OS X is admittedly not well suited for gaming purposes, the new MacBook Pro Retina easily pull the most demanding games. Will help him not only an impressive amount of RAM, but the graphics card Nvidia GeForce GM750M a memory of 2 GB.
With such characteristics, "Proshka" is able to perform any task you put in front of it, whether it is work in Final Cut or Aperture, or launch more power-hungry applications.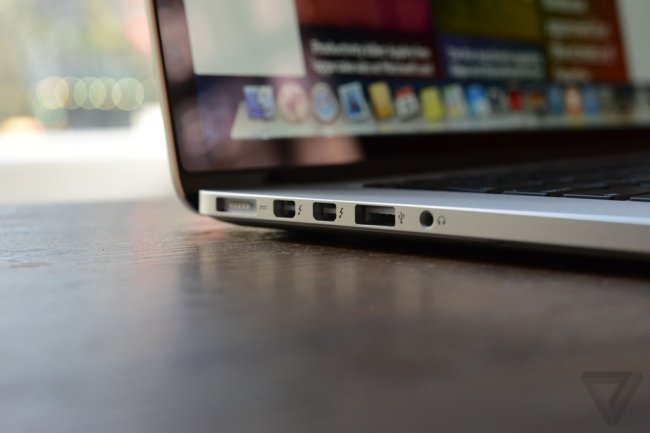 Energy-saving technologies
The new MacBook Pro Retina lasted 9:00 35 minutes on a single charge in a test Verge Battery Test, while constantly working Safari browser and surf the Internet was made for the screen brightness 65%. Full-time battery life – that is what we promised to Phil Schiller, when represented by the first Apple laptops with processors Intel Haswell.
Of course, to the performance of 13-inch MacBook Air the new MBP Retina is still very far away. After updating to OS X Mavericks owners of "air" laptops noted an increase in the time of their battery life up to 16-17 hours. During this time, three times I charged iPhone.
Pros and Cons
Among the advantages of the new device journalists are gorgeous display Retina, incredible performance and amazing keyboard with touchpad. The main disadvantages of the laptop is actually two: the high price and lack of support for Retina many programs and websites.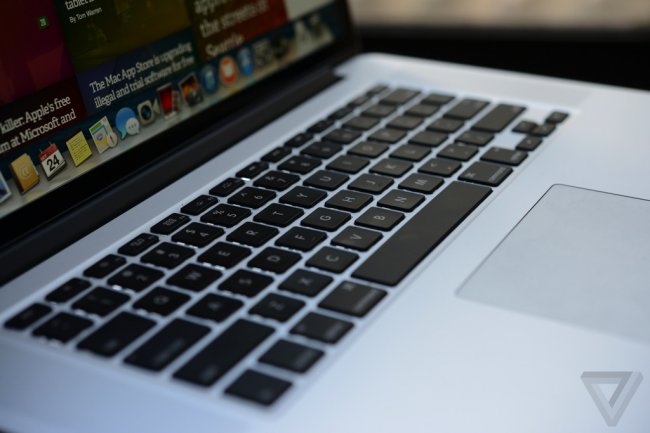 Is it worth buying?
Before thinking about purchasing a "workhorse", at least roughly correlate their needs and specifications of the desired laptop. Why do you need 8 GB of RAM and a powerful processor for surfing the web or watching videos? For these purposes the perfect MacBook Air 2013. Thus, you will win not only in price but also in longer battery life.
Experts from The Verge put the new MacBook Pro 9.1 points out of a possible ten, but I would have awarded him 9.5 points. Still, the high price is not acting fundamental argument when you need a powerful portable working machine.
Read another very interesting article about alternative energy of the Sun, water and air.