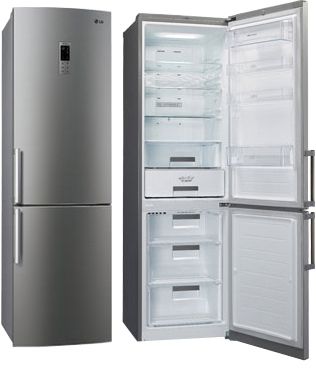 Thousands of housewives are confronted daily with the problem of lack of space in the seemingly large refrigerator. Save fresh fruits and vegetables, the remaining lunch and even canned food – that's what the main objectives of the refrigerator.
A generation ago, still remember the refrigerator for 50 liters, but their golden days are long gone and new technologies have replaced the technology of the last century. Not so long ago introduced a new refrigerator lg gr-m802glhw, who immediately surprised everyone with its capacity of 600 liters.
However, a large capacity – it's not all his benefits. System freeze-dried, a special area of freshness and new user-friendly display makes this new product from LG's more marketable.
What is a "zone of freshness" or simply "zero Camera"? Suppose, the temperature around the refrigerator is 3-5°, and the temperature in the freezer is located within -5°. The advantage of zero-camera that her constant temperature ranges from -1° to 1°, which allows you to store your products in their pristine freshness and significantly reduce the time of their preparation.
We are all faced with an unpleasant odor from the refrigerator or worse, too, with its walls formed on the mold. With the new system Hygiene Fresh, you can forget about this problem forever. Special anti-bacterial filter reduce the formation of bacteria and fungi by 99%.
Fridge LG GR-M802GLHW also take care of your saving power. With energy efficiency class A +, it will help you save every day, and a special signal warning time will warn you about the door open, which in turn will help maintain freshness.
Read another very interesting article about alternative energy of the Sun, water and air.