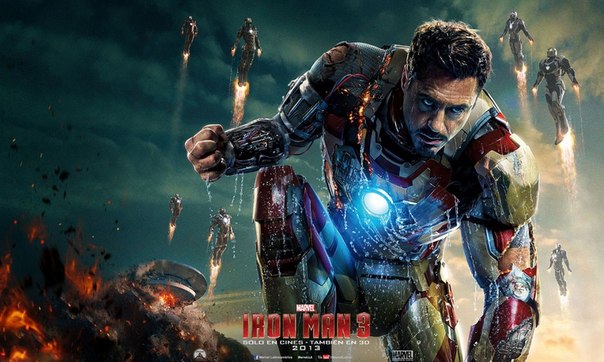 LG Electronics and LG Disney announced the extension of cooperation to provide user access to the LG Smart TV 3D-films collections of Disney and MARVEL. Beginning in August 2013 in the annex «3D World» in LG Smart TV became available popular Oscar-winning animated movies from Platinum Collection Disney, such as "Beauty and the Beast," "The Lion King," "The Little Mermaid."
Also as part of the signed contract to Russian users LG Smart TV will be available to Disney movies and MARVEL 2013, including the recently passed at the box office blockbusters such as "Oz: The Great and the Terrible", "Monsters University" and "Iron Man 3" and the collection already includes dozens of releases will be gradually updated. It should be noted that users will be able to see the LG highest-grossing film in the domestic box office this year so far, "Iron Man 3" are among the first since digital premiere took place in the appendix to the "early window" access.
"Last year, our company pioneered the market of Smart TV in Russia to provide users with access to a full-feature 3D-films – says Nadezhda Bespalov, director of marketing for consumer electronics, LG in Russia – we are proud that this year we will be able also be the first to show how the most famous and most recent full-length 3D-Disney releases to users of smart TVs".
App "3D World" is available on TVs LG Smart TV Cinema 3D (only with the function 3D) lines 2011-2013. To watch movies through the app "3D World" requires an Internet connection with a minimum speed connection 2-2.5 Mb / s. The picture quality when watching movies / cartoons through the application of "3D World" depends on the speed of the Internet connection and user settings. To watch 3D movies require special 3D-glasses that are included with the TV, and can also be purchased separately.
Read another very interesting article about alternative energy of the Sun, water and air.