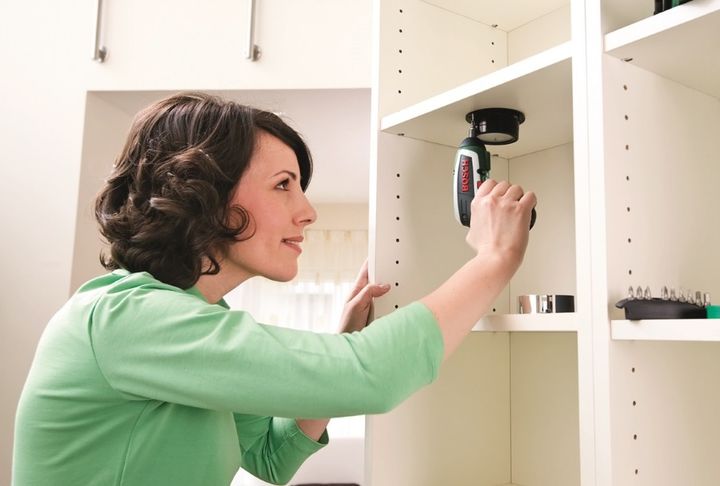 Collect chest of drawers, affix, make crafts – IXO IV from Bosch Green is easy to cope with this and can do more! With special creative tips screwdriver can prepare meals in the kitchen, have a picnic or a romantic date, make a tent in field conditions. IXO IV – perfect assistant, not only in the work on the house, but a thousand other activities, limited only by your imagination!
Brand Bosch Green led for the first time in the history of tools for DIY to a whole new level and "crossed" them with gadgets for home and active lifestyle. This unexpected decision ensured screwdrivers IXO more than ten years superuspeshnogo presence in the market and rank best-selling power tool in the world.
Wealth of choice
Bosch IXO IV is available in three trim levels: IXO Basic, Medium and Full. For a gift, you can choose as a standard modification tools and original promoversiyu. Promoversii come complete with accessories that greatly expand the scope of the instrument:
Bosch IXO Barbeque equipped with a nozzle-blower, which can be used to stir up the barbecue.
Bosch IXO Vino has a nozzle-corkscrew for opening wine and champagne.
Bosch IXO Gourmet – this cordless screwdriver with two nozzles included: Spice Grinders and corkscrew.
Working without wires
Cordless Screwdrivers Bosch IXO work on innovative lithium-ion battery, thanks to which the instrument has a high running time on a single charge. Battery deprived of memory effect and is not subject to self-discharge, thanks to this tool is ready for use at any time. Screwdriver has an LED direction of rotation and the battery, as well as the reverse function and a lamp spotlighting.
Read another very interesting article about alternative energy of the Sun, water and air.