New CEO took office after the first officially released earnings report, Intel is still a whole continued to go down.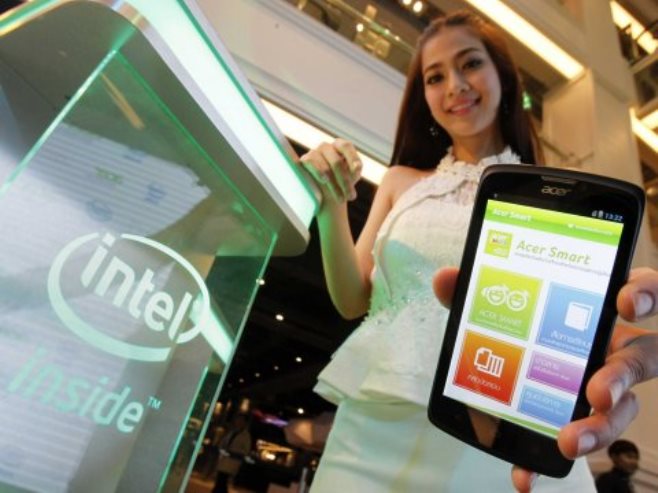 Earlier, the world's largest semiconductor companies released the 2013 second quarter financial report, fiscal revenue of 12.8 billion U.S. dollars, operating income of 2.7 billion, net profit of 2 billion, EPS of $ 0.39.
This is Intel's new COE Brian Krzanich first financial report after he took office.
In a press release, Brian Krzanich mention future Intel will provide more options for partners SoC reference, which includes the Atom and Core series processors, Intel will give high priority to create the most suitable mobile communications markets.


In addition to Data Center business groups are presented in the annual flat manifestations, PC Client and Intel Architecture are divided down 7.5 and 15%. If the first quarter of 2013 compared to 3.7% in addition to the Intel Architecture slipped outside, PC Cilent grew slightly by 1.4%, while the Data Center will grow 6.1%. R & D and MG & A spending was $ 4.7 billion overall, in line with company expectations.
Intel overall gross profit margin was 58%, compared with the previous quarter growth of 2%, but compared with the same period the previous year, it is down by 5%.
4.7 billion from cash generated from operations, the dividend will cost 1.1 billion, while spending 550 million stock repurchase 23 million shares.
Intel also forecast third quarter revenue will be 13.5 billion, gross margin was 61%, while the annual performance will be flat with 2012, lower than previously expected a slight increase in the percentage of number of units.
By Qualcomm and ARM's powerful artillery attacks, forcing the x86 architecture processors also have to face the market leading atrophy and attack situations. We can see that Intel's mobile device pretty hard, and you've had a lot of partners launched the Atom processor-based tablet or smartphone, but many partners, these are not in the majority, how should the changed without affecting their faces recession, this will be the new CEO of the next steps.
Read another very interesting article about alternative energy of the Sun, water and air.