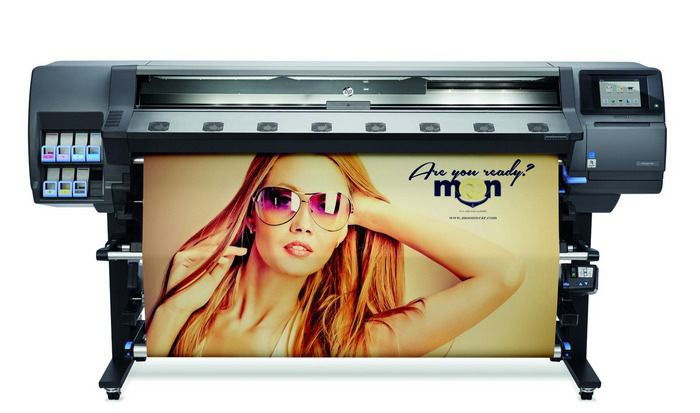 At Heimtextil 2015, HP introduced the software HP WallArt third generation, which is based on the concept of creating design desktop directly to the point of sale.
HP WallArt – is a cloud web service that simplifies the development and manufacture of wall decorations. This software is used in more than 2,400 organizations in 81 countries, provided free of charge to owners of large format printers HP Latex. The latest version of HP WallArt helps print service providers, manufacturers and designers wallpaper to work more closely with retailers and online stores. With HP WallArt sales process becomes truly digital, that provides a unique opportunity for buyers. In particular, you can now see the final layout before buying wallpaper and get the finished product in record time.
During the exhibition Heimtextil 2015 the benefits of digital printing for wallpaper manufacturers clearly illustrated in the printer HP Latex 3000 using ready-made materials and textures that avoids problems with color reproduction that arise when pre-printed on the test paper. Application of this technology will enable designers specializing in home furnishings (wallpaper, curtains, cushions and decorative fabrics), to obtain more realistic samples of the final product and, consequently, faster and more efficient decision-making related to the selection of specific colors and design.
New features HP WallArt 3.0:
Convenient expansion module for integration with websites and blogs: extension module for WordPress CRM, with which users can HP WallArt as soon as possible to create a website or blog.
A more efficient workflow: Automation of job descriptions formats (JDF) and handlers bitmaps (RIP), allows you to send print-ready files directly from the remote publishing. Handlers raster images automatically download files from a remote system publication without operator intervention
Means business: HP WallArt users provided with a set of tools for creating Web pages, which helps to accelerate time to market.
Support for Dropbox: Import individual files and packages from multiple images. This allows users to HP WallArt quickly send images to customers, and customers – to download the application own content
Templates: convenient to use, indoor decoration which often change; speed increases and the number of errors is reduced
Read another very interesting article about alternative energy of the Sun, water and air.