On the Last week in Taiwan Logitech released a new Ultimate Ears Boom, using younger fashion multicolor design, and has 360-degree speakers, so you can UE Boom readily placed in any place, it offers wonderful music.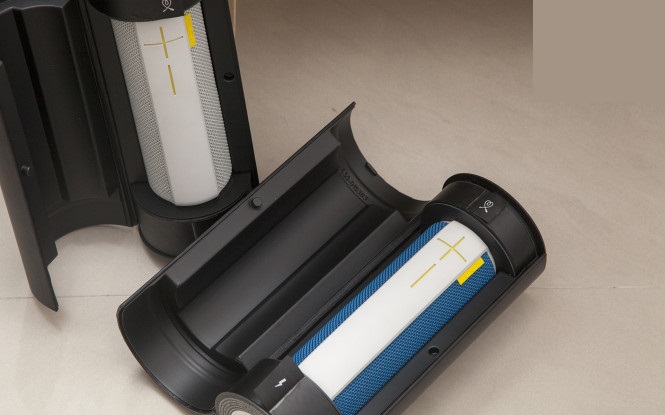 Since the beginning of last UE Boombox Logitech, Ultimate Ears brand to launch a variety of Bluetooth portable speakers, and do better this year launched UE Boom. UE Boom provision of black, red, blue and white and other colors, unlike traditional users Ultimate Ears calm, professional impression, to provide a more youthful and stylish visual experience.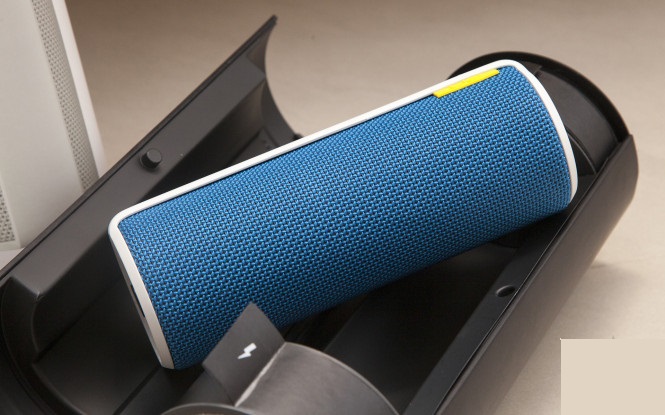 UE Boom also offers a big positive "+" "-" Volume interface that allows UE Boom more fashion sense, but in fact, according to them is not very good at, adjust the volume from the phone or tablet faster.
The UE Boom's other interfaces are hidden in the upper and lower end of the cylinder, the top has a power button, power light, pairing the Bluetooth pairing button and indicator light.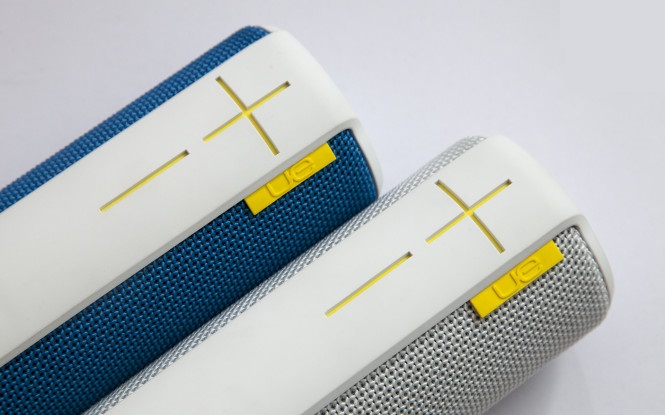 While the bottom with D-rings, so that users can attach to a backpack or bicycle use. It also has micro USB charging interface, charge indicator and 3.5mm auxiliary input jack.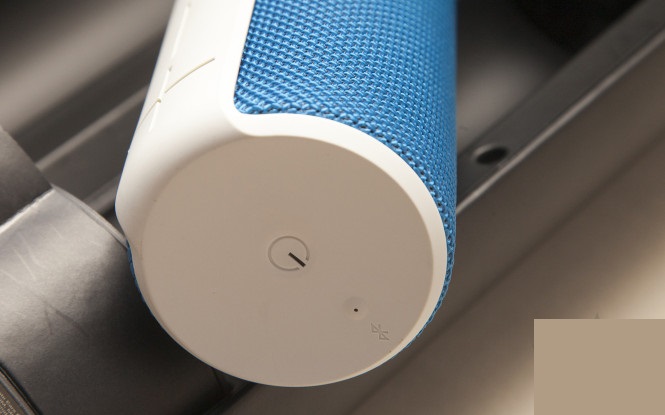 UE Boom Boombox and, like the previous generation, offering Bluetooth connectivity, allowing all kinds of devices, including pen praise, mobile phones and tablet computers, can be used with the UE Boom, while UE Boom Bluetooth also supports A2DP and HFP1.5 norms, in addition to allowing users through UE Boom on "+" and "-" sign to adjust the volume, but also through its built-in microphone on the UE Boom as handsfree use. UE Boom Bluetooth also supports the simultaneous connection of two devices, allowing users to take turns playing music with friends, while its 360-degree sound, but also allows users to share music, you can focus on the UE Boom four weeks, which is why Logitech The UE Boom speaker called social reasons.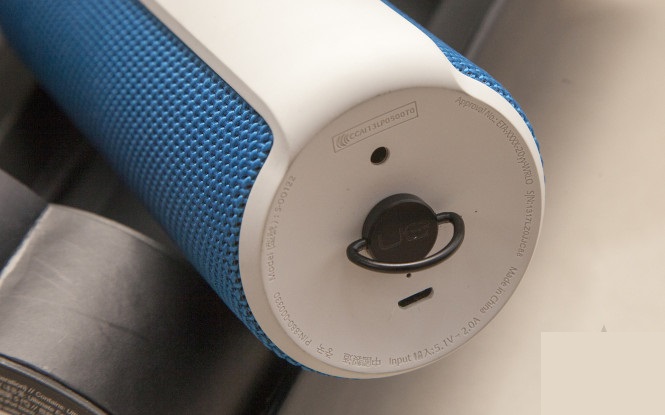 UE Boom also has more interesting features, like in the UE Boom, the new chip is equipped with NFC, allowing users without going through the complicated Bluetooth pairing process, using a mobile phone can be paired touches UE Boom Bluetooth connection, but unfortunately UE Boom did not mark NFC chip on the location of the contact pair, you may have to find what position (in fact, in the volume below the interface).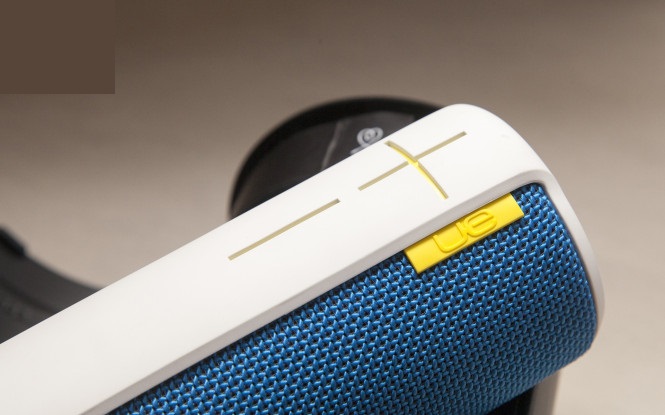 UE Boom Another interesting feature is through iOS and Android on UE Boom App, UE Boom simultaneously connect two Bluetooth speakers, so set up a play left and right channels to provide stereo to enjoy; course, users can also set two are playing the same sound, in order to be placed in different places.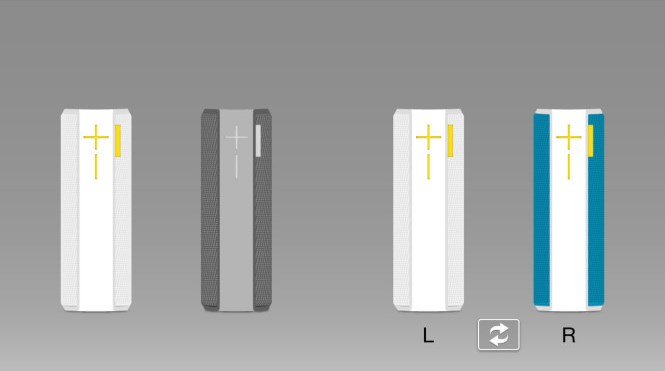 UE Boom uses lithium batteries to provide power, battery life up to 15 hours continuous playback, and through the common micro USB charging, charging time required 3.5 hours to fully charge. Another UE Boom also offers a 3.5mm jack connection, allowing users when necessary, through 3.5mm male to male cable to connect speakers and devices.
UE Boom sound sufficient for most users' music and action gaming needs, with two 1.5-inch full-range monomer and two 2-inch passive radiators, can provide a very sound amount of sense. UE Boom also has a water repellent and stain designs. Socially the go, UE Boom can provide a convenient and casual use. UE Boom suggested retail price of $ 220, with single action Bluetooth speaker speaking, be regarded as high-priced products, but its excellent design and use of a variety of ways to make us feel it was worth the price.
Read another very interesting article about alternative energy of the Sun, water and air.