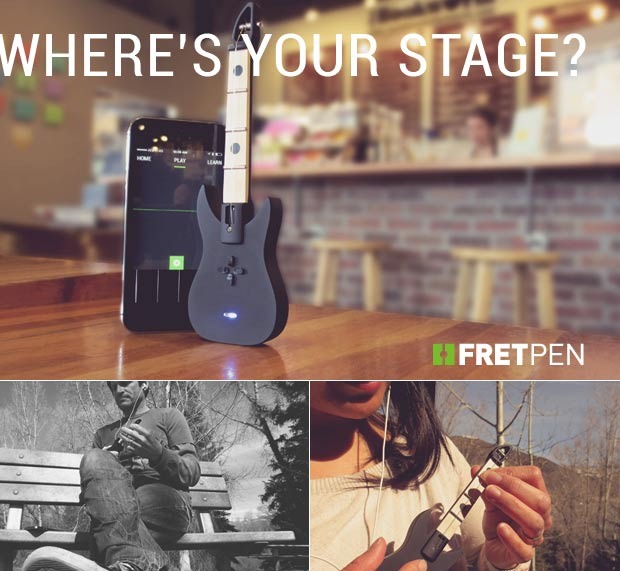 Post just after blogging last week. Appeared on Kickstarter mini-guitar for the iPhone!
Any person, even if he is not a musician knows that the guitar-piano-violin manages to wear for a not always. Dimensions did not come. Not that harmonica. But here's the inspiration can wash over you anywhere! And here's useful FretPen.
Kompaktysh that even fit in a shirt pocket, and that you can easily take with you on the plane without any additional fees. Mark Roebke decided not to bother with the full transformation into a mini guitar, saw the handle and decided – why not based on it to create a guitar? And he created an accessory for the iPhone. (Yes, again for the iPhone)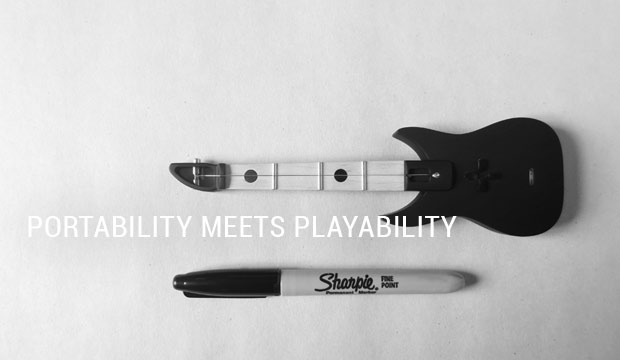 Externally gitarka looks very simple: just one string, maple fingerboard, where four frets and two buttons to control the switch-strings and chords, in a small package with display four buttons. Connect a device to Bluetooth LE, shaking a special application to manage and let's go do! The video on general all very understandable shown.
Cool idea, because such a guitar you can take it wherever you only pleases her to go. Especially that one malyuyuyusenkaya gitarka supersede and acoustics and bass, and electro. And with its help you can easily learn to play, or write a new song, or ground vehicles. Because skills and muscle memory will stay with you forever, and even with full guitar you will be on top! A handle in the body at once will help to outline the word. On a napkin. For atmospherics.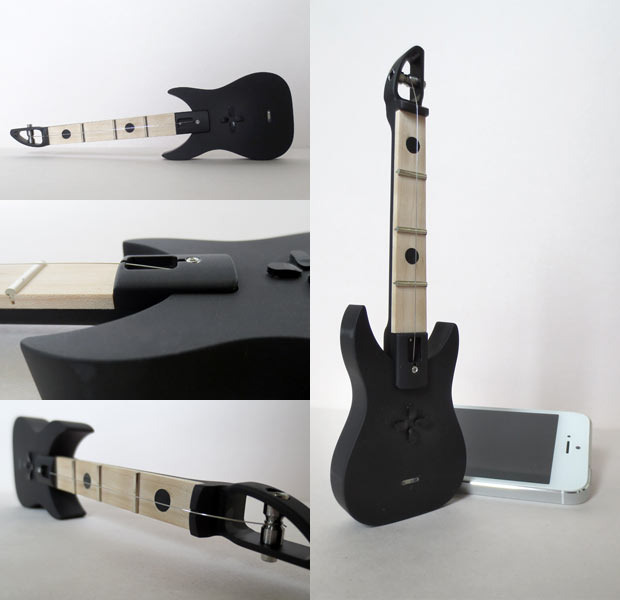 Except that the cost of such a guitar might be a little confusing – from $ 100 and more, depending on the configuration.
And here is the news! If you like the idea, support it is on Kickstarter, but slightly afterward. Guys developers have collected all user reviews (what – is still unknown), and decided to suspend the collection of money to make these same changes to the project. I look forward to the resumption of the project and even stashed money to contribute to the guitar-ayfoshny startup.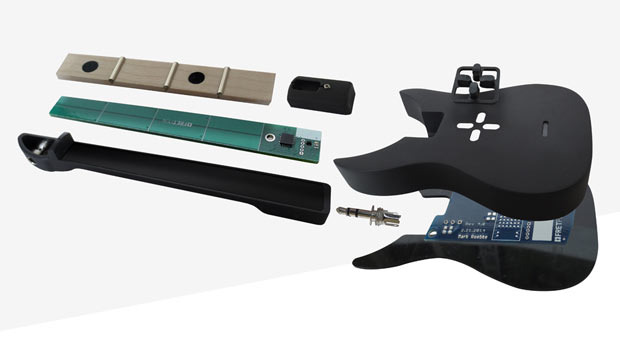 And yet – as you like the idea?
Read another very interesting article about alternative energy of the Sun, water and air.