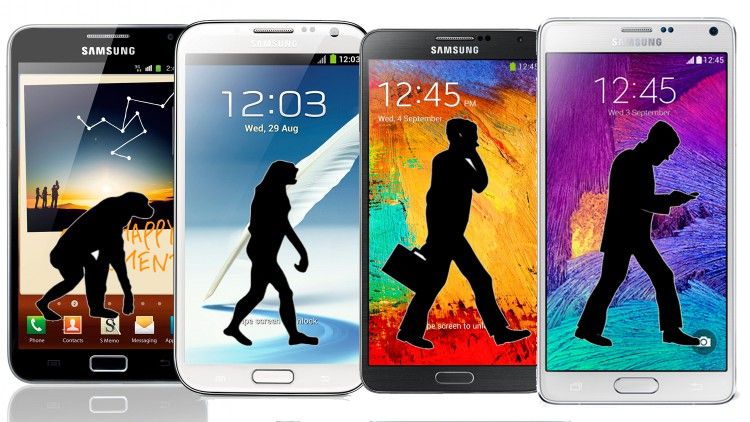 Today, it is quite difficult to distinguish between a small tablet, phablet and large smartphones, however, as we know, it was not always. Earlier there was a big difference between a smartphone and a tablet, and each of them has a function. This all lasted until the first successful phablet which was Samsung Galaxy Note. Let's look at how to develop one of the most famous lines of smartphones called Galaxy Note.
Samsung is positioning its devices as smartphones Note series with great quality screen, a powerful stuffing and, most importantly, a special multi-function stylus S-Pen.
Samsung Galaxy Note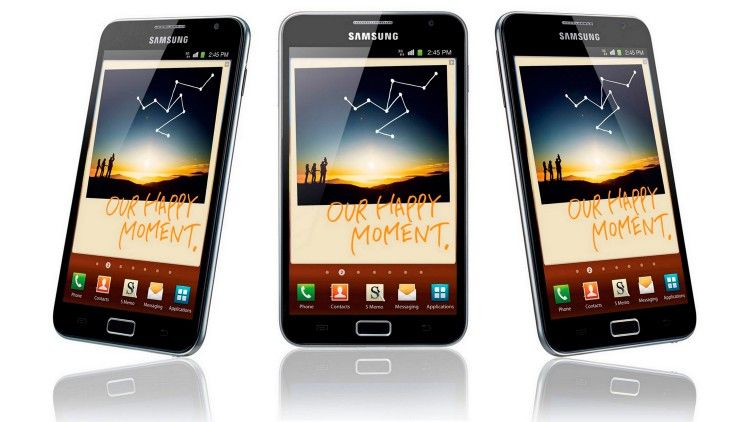 Let's go back to 2011, when the company presented the first phablet Samsung Galaxy Note. Agree that at the time the novelty of the Korean giant actually compares favorably to most offerings on the market. Galaxy Note was a huge at the time the 5.3-inch screen with a resolution of 800 by 1280 pixels, made by proprietary technology AMOLED. Pixel density of 285 pixels per inch, which is a pretty good indicator of competition.
In addition, Galaxy Note has been equipped with a powerful dual-core processor Exynos 4 production Samsung, 1 gigabyte of RAM and battery capacity of 2500 mAh. Of course, despite its outstanding performance, phablet was quite a niche device, because while smart phones of this size were unusual. Samsung has its novelty "feelers" for the release of the following devices.
Although at first phablet from Samsung originally spilled a lot of criticism because of its large size, the Korean company has been able to wipe all of the nose, having sold 10 million units for the first year.
Samsung Galaxy Note II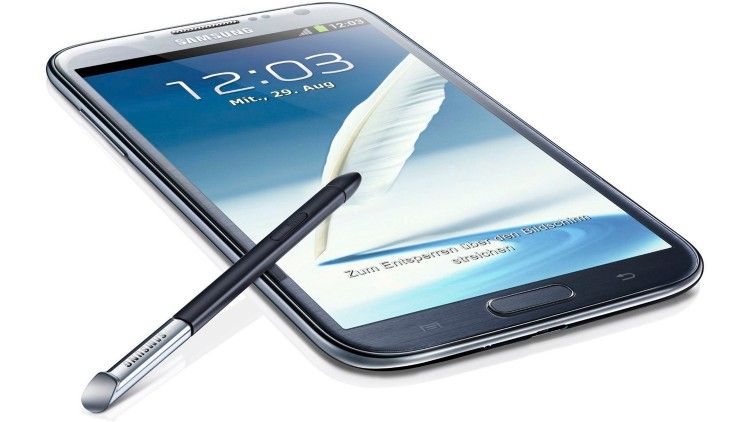 Stunned by the success of Galaxy Note, Samsung has decided to release its successor, Galaxy Note II, which surpassed the first generation of the device in almost all respects. In the second version of the Note was much improved design, as well as the Korean company has equipped its most powerful stuffing.
Device has a 5.5-inch SuperAMOLED-display with a resolution of 720 by 1280 pixels, and a quad-core Samsung Exynos 4412 clocked at 1.6 GHz. At the same RAM capacity was also doubled, providing an opportunity phablet multitasking.
Also, the Korean company has accounted for all its flaws and has equipped the Galaxy Note II stylus with improved capabilities, better camera and battery capacity of 3100 mAh.
Samsung Galaxy Note 3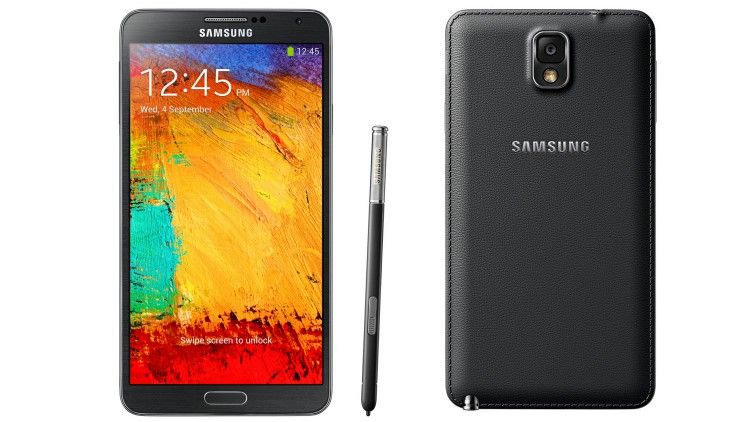 Even today, the Galaxy Note 3, released in 2013, almost as modern smartphones. Phablet Samsung's got a unique design, made in the style of imitation leather trim that set it apart from competitors.
Device has received support LTE frequencies and two variants of the processor: Snapdragon Qualcomm's 800 and an eight Samsung Exynos 5 Octa.
Screen new items increased by another two tenths of an inch, but also increased the resolution, which is 1920 by 1080 pixels, providing a pixel density of 385 ppi. Camera resolution increased to 13 megapixels, but its main "trick" is the ability to record 4K video.
Another innovation Galaxy Note 3 was the presence of three gigabytes of RAM, thus has been improved multitasking smartphone.
Samsung Galaxy Note 4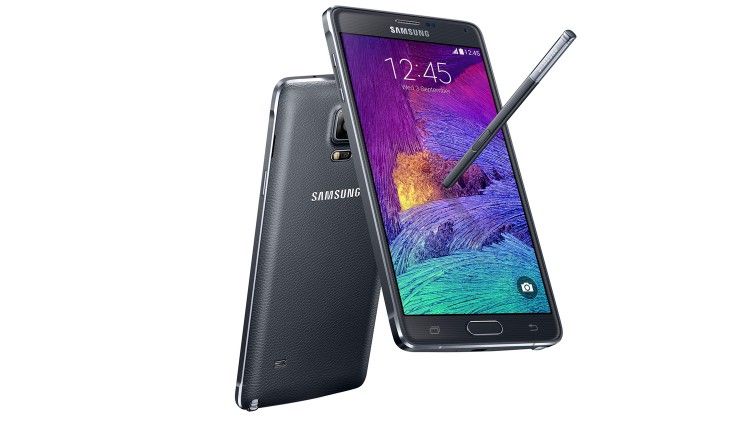 Introduced about a month ago Galaxy Note 4 continued phablet line from Samsung. And even though this member of the family is not so radically different from its predecessors, yet he certainly deserves our attention.
Novelty has a 5.7-inch screen with QHD resolution, Snapdragon processor 805 with a frequency of 2.7 GHz and 3 GB of RAM. About the Galaxy Note 4 has been said a lot, and it can be concluded that it is a worthy successor to the line Note from Samsung.
Samsung Galaxy Note Edge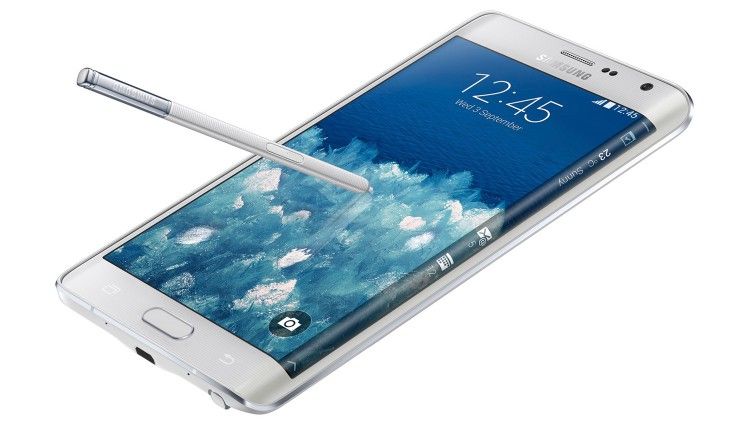 The most unusual of the device can be called a series of Note announced together with Note 4 smartphone Note  Edge. Its main feature, as we know, was the curved edge of the screen, which is conceived as Samsung, should provide additional ease of use smartphone.
The other characteristics are similar to phablet Note 4, except for the screen which has a diagonal Edge 5.6 inches.
Conclusion
Samsung has continued to improve its line phablet Note. And although the current day similar screen sizes is no surprise, the Korean giant continues to find the points that can attract to their side many users.
Read another very interesting article about alternative energy of the Sun, water and air.