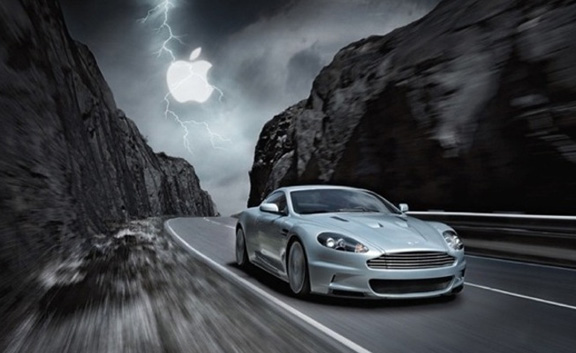 American corporation Apple acknowledged the most "cool" brand in the UK. This was reported in a study by the organization CoolBrands.
The annual ranking of CoolBrands is the top 20 most popular brands in the world from different categories: fashion, music, technology, art, media and others. The turnout 2,000 people who had to choose the best brands of the proposed 1500. The jury – 37 people, including Sadie Frost, Julien Macdonald, Daisy Love.
From 2005 to 2011, first place in the ranking of the coolest brands on the version of the British occupied the Aston Martin. In 2009, he was overtaken iPhone. Then mark "apple" the iPod finished fourth. In 2013, the rating of CoolBrands lead Apple. Second place went to YouTube, the third – car brand Aston Martin. Also leading companies have been recognized from the different categories of Nike, Google, Youtube, Skype.
"The definition of" coolness "- is something subjective and personal. But if the brand is listed in the coolest according to the British public, it means that he is the most coveted among the British, "- said the founder of Cool Brands Expert Council Stephen Cheliotis.
Top 20 largest brands in 2013 according to CoolBrands:
Apple

YouTube

Aston Martin

Twitter

Google

BBC iPlayer

Glastonbury

Virgin Atlantic

Bang & Olufsen

Liberty

Sony

Bose

HäagenRDazs

Selfridges

Ben & Jerry's

MercedesRBenz

Vogue

Skype

Nike

Nikon
The organization was founded CoolBrands International Agency SuperBrands in 2001. Each year, the agency calls the best consumer and business brands in different countries. Study on the coolest brands held only among the inhabitants of Albion.
Read another very interesting article about alternative energy of the Sun, water and air.