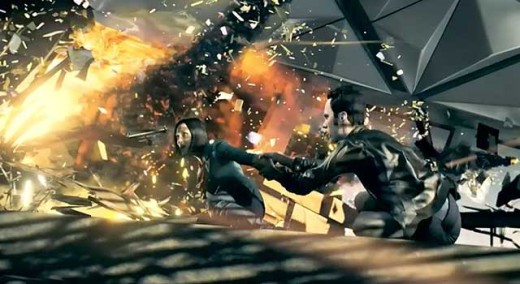 A few hours ago, Remedy Entertainment has officially announced that its highly anticipated upcoming game, Quantum Break, use a particular system extremely precise and versatile, called Digital Molecular Matter (DMM), which will make it extremely realistic for all purposes of destruction.
The powerful system, created by Pixelux Entertainment and used in over 20 films, commercials and television series, is able to simulate the physical properties of all the materials that make up a scene, in order to create very realistic effects of destruction.
Just about the particular system introduced in the highly anticipated game, a spokesman for Pixelux Entertainment stated:
"The Digital Molecular Matter is able to reproduce the physical properties of all the materials using the analysis of the elements.

Any type structure, large or small, hard or soft, heavy or light, will react in a totally realistic.

For example, the wood will not only break into a predefined point but as in reality it will chip depending on the point of impact. The same rule applies to any materials, the rubber will bend and then return to its original shape, the glass will shatter, and the steel will scratch the plastic will deform, all just as they do in reality. "
At this point we just have to wait for the day 7th of December, during which most likely will be shown to the whole world of video games the first trailer for highly anticipated title, during the Spike TV Video Game Awards.
Read another very interesting article about alternative energy of the Sun, water and air.