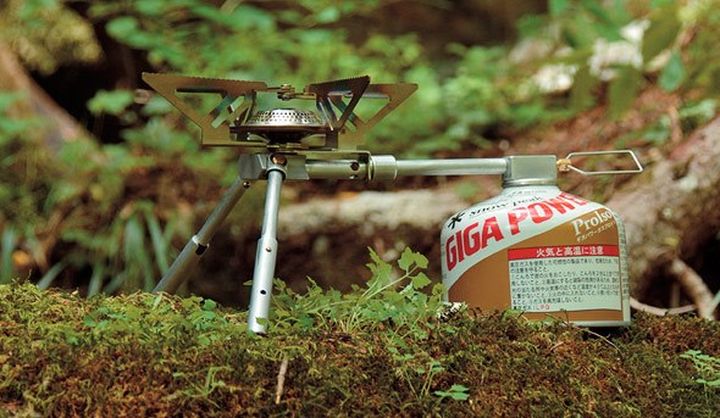 Most recently, the Japanese brand Snow Peak sent to retail two new tourist gas burners. Namely BiPod Stove (GS-370) and GeoShield Stove (GS-360). Let's look at each device closer.
At the heart of the burner flame is used the same cut with a set of folding props. Burners are different methods of installation, the general dimensions and fuel system liner.
Features of the BiPod Stove and GeoShield Stove
The gas burner BiPod Stove released two folding telescopic legs. And also rigid fuel line, which is also part of the support. And thus it creates the need for sustainable design for a bulk of the cooking vessels. Model GeoShield Stove, in its turn, stands out the presence of the collapsible wind deflector. Among other things, it serves the basis for fixing the burner.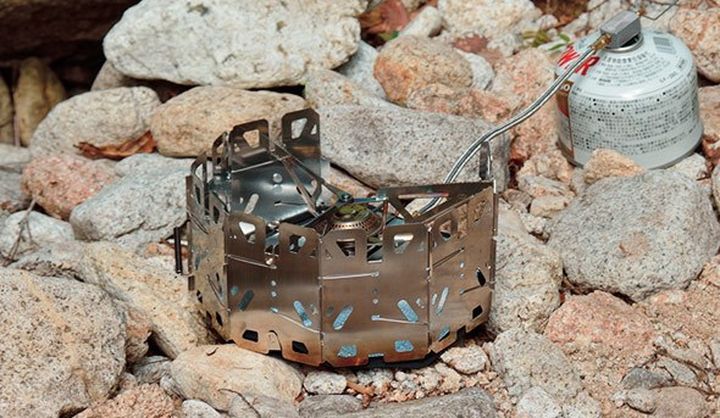 Made Burner reconciliation stainless steel, aluminum, and resin. Total weight BiPod Stove and GeoShield Stove, excluding the weight of the container and the lighter, 200 and 392 grams respectively. Folded burner dimensions do not exceed 70 x 126 x 59 mm and 83 x 100 x 27 mm (wind deflector 83 x 100 x 27 mm, bottom 100 x 90 x 30 mm). The stated heat output gas burners of 2,900 and 2,800 kcal / h. This boiling one liter of water at room temperature will not take 3:35 and 3:15 minutes respectively.
Conclusion BiPod Stove and GeoShield Stove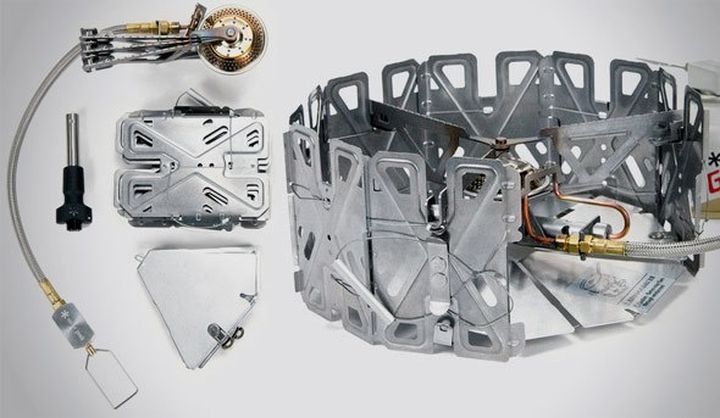 New tourist gas burners BiPod Stove (GS-370) and GeoShield Stove (GS-360) have good performance heating. This combines in a remarkable material construction.
The burners are now available in the official online store Snow Peak. Price complete set is estimated to be 90 and 100 dollars.
Source: SnowPeak
Read another very interesting article about alternative energy of the Sun, water and air.