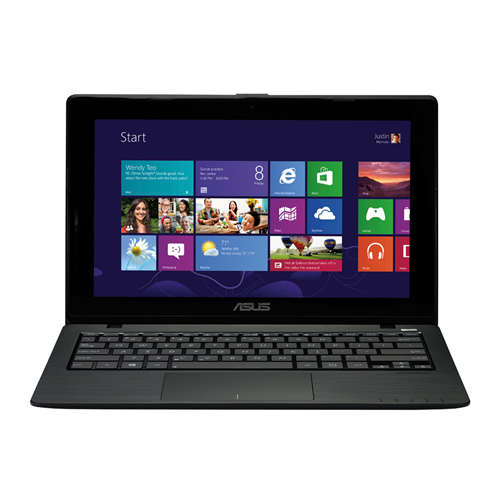 ASUS VivoBook F200 touch con Celeron 1007U. In Italia a 299 euro It is called ASUS VivoBook F200CA and is a variant of the already known VivoBook S200, it inherits the design. The ultraportable is on sale in Europe since the end of August, but these days it has also crossed the Italian borders. You can buy it at the price of 299 Euros.
There was still the official announcement nor a press release submission, but the 'ASUS VivoBook F200 is already available in Italy (ASUS model F200CA-CT046H) in some shops, large and small, with a starting price of 299 euro (you can find for example also on Eprice to 329 € ) This is an ultraportable 11.6-inch (with a resolution of 1366 x 768 pixels) touchscreen, dual-core processor with Intel Celeron 1.5GHz 1007U (Ivy Bridge), 2GB of RAM and 320GB hard drive. The rest of the budget includes an 802.11n WiFi module, Bluetooth 4.0, a USB 3.0 port and two USB 2.0, Ethernet, HDMI, and VGA, while the operating system is Windows 8.
The design does not change and remains faithful to the lines that have characterized the previous generation of notebook VivoBook. This model will be developed in a color, blue, white, pink and black, with matte finishes and special texture. As you can easily guess, the price and technical configuration, VivoBook F200 is an entry-level notebook, a good travel companion because compact and lightweight (only 1.24 kg), ideal for simple tasks like reading and editing of text, control of email and Internet browsing.
The package also includes a battery 3.330mAh, which should provide a range of 3-5 hours, helped by the low processor power (17W only). For more details, please consult the official page of ASUS . We are confident, however, that in the coming weeks, the VivoBook F200CA be achieved by other versions, more or less economic (VivoBook F200E?), As has already happened to the other series. Reading, in fact, the technical officer are also planned Pentium Core i3-2117U and 3217U.
Read another very interesting article about alternative energy of the Sun, water and air.