In early July, Judge of the Federal District Court of New York, Denise Cote issued a verdict according to which Apple was found guilty of conspiring with leading U.S. publishers. According to experts, the manufacturer of the iPhone and iPad can be fined almost $ 500 million for the artificially inflated prices for e-books.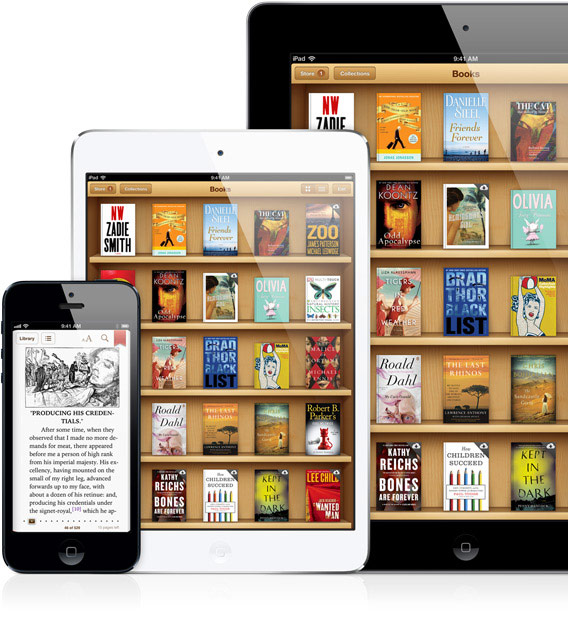 The lawsuit was filed by the Ministry of Justice of the United States in April of last year. According to prosecutors, in 2009, Apple persuaded five major U.S. publishers Penguin Publishers, MacMillan, Hachette Book Group, HarperCollins and Simon & Schuster – the fact that she will be able to provide better value to the electronic book market and undermine the monopoly of the Amazon. By the time the world's largest online retailer, controlled 90% of the market, selling new products and bestsellers for its Kindle device for just $ 9.99. Amazon bought back the rights from publishers to several pieces and set them on their own prices, which often were dumping.
Later publishers have agreed with the Ministry of Justice for settlement of the case. Penguin paid out of court $ 75 million Hachette, HarperCollins and Simon & Schuster have created a joint fund of $ 69 million for the payment of compensation to the clients, and Macmillan paid $ 26 million Based on payments to publishers, experts determined the amount of the fine to be imposed on Apple, if the company lose the appeal. Experts estimated the damage caused by the actions of the U.S. corporation, at $ 490 million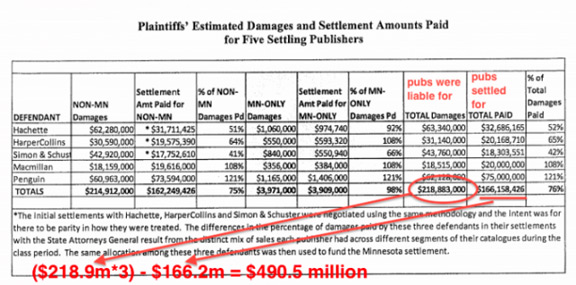 Recall, Judge Cote ruled that the publishers have agreed with each other to eliminate competition in the retail and raise the price of e-books, and Apple has played a leading role in the organization and implementation of the agreement. "Without the leadership of Apple that deal, arranged by the spring of 2010, would not have been so successful," – she said.
After the announcement of the court decision Apple spokesman Tom Neumayr said the company has not done anything illegal – on the contrary, has brought to market new technologies and intensified competition. Apple CEO Tim Cook recently said he would not go to the world with the U.S. authorities. "We have done nothing wrong – he said. – We will fight."
Read another very interesting article about alternative energy of the Sun, water and air.