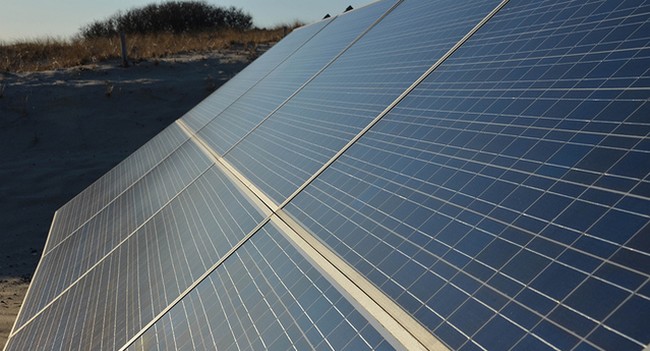 Despite the fact that solar and wind power is not yet play a significant role in many markets, the number of such systems is growing and in 2013, according to Bloomberg, the output power of the solar installations for the first time exceed the capacity of wind.
According to new research by New Energy Finance, prepared by the agency Bloomberg , this year for the first time in the history of the "green energy" around the world will add more photovoltaic power plants, rather than wind. In the volumes of produced energy is 36.7 GW vs. 35.5 GW, respectively. And if the number of new solar power plants is growing (up 20% compared with 2012), the wind power plants with all the other way around (25% decline).
"The collapse in prices for solar panels in tandem with the new policy of the Government of Japan and China on renewable energy sources in the near future will be able to provide a good market growth of solar energy," – said Jenny Chase, head of the analysis of the solar energy market in BNEF.
She also notes that in 2011 wind power was twice more developed compared to solar. However, due to the slowing market growth of wind power in Europe and the lack of substantial support from the Governments of China and the United States this year, the number of new wind power plants can be reduced by four times compared with the past, reaching the level of 2008. According to BNEF, at the end of 2012 the total capacity of all the wind turbines of the world amounted to 278 GWh, which is almost three times more than the total capacity of photovoltaic power plants (104 GW).
According to forecasts of Bloomberg, in 2030 the share of wind power and photovoltaic power plants have 17% and 16% of world capacity for energy production. At the moment, reaching wind and solar power are much more modest – 5% and 2%, respectively.
Read another very interesting article about alternative energy of the Sun, water and air.