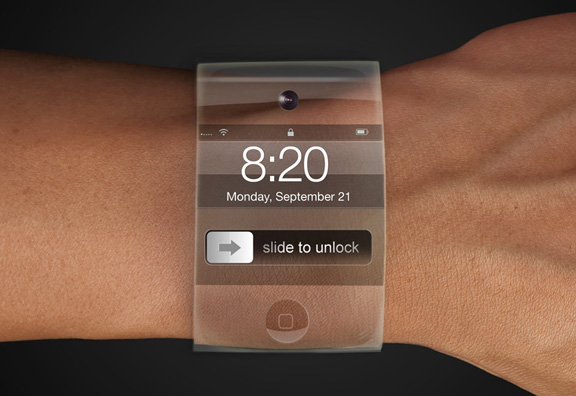 To deny the existence of the interest of the largest manufacturers of mobile electronics to a segment of wearable computers is not necessary, therefore the forecasts in this area are doing and industry experts. Analysts at Piper Jaffray have already started making forecasts in terms of popularity iWatch, although the prospects for the emergence of the market even in the next year rather vague.
A survey conducted by specialists among 799 Americans revealed that about 12% of iPhone owners are willing to buy "smart" watch Apple. And it provided that the relevant product will cost no more than $ 350, and to some extent functionally complement the iPhone. Extrapolating these results to the global market, analysts have come to the conclusion that in the first year after the announcement of Apple will sell between 5 million and 10 million iWatch. And such an annual sales volume will correspond to only 1% of the company's revenue. In short, a significant impact on Apple's business out of "smart" hours in the first year will not. Is that the effect occurs technical novelty.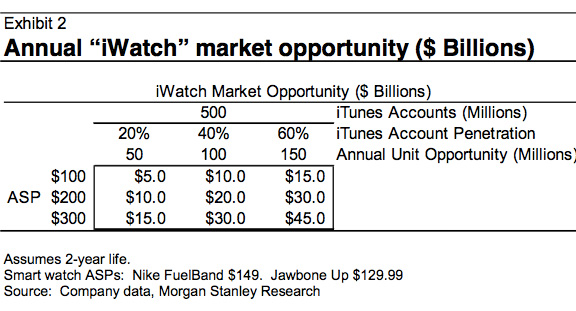 Note that a well-known Russian blogger attributes Samsung's intention to release a "smart glasses". Accordingly, some "smart watches" South Korean manufacturer will not be limited. However, we would like to believe that this product will be more perfect than actively criticized watch Galaxy Gear. Intel has also shown interest to a segment of wearable computers, albeit still through the release of Quark processors and funding development of "smart glasses", but the soil must be prepared in advance.
Read another very interesting article about alternative energy of the Sun, water and air.