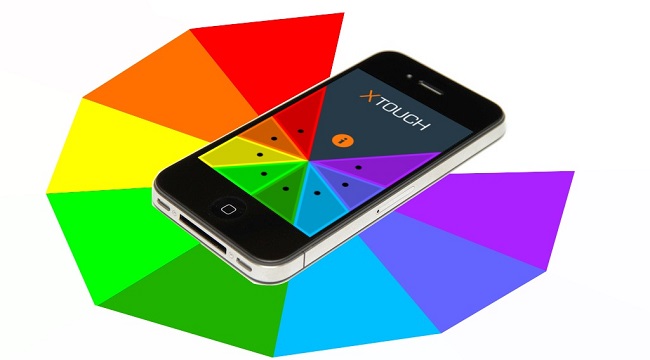 Technology does not stand still, they bring us closer to a future that we see in science fiction movies. In most, simple movements where people manage information in the air on huge projection screens. We already wrote about the ring iRing and SDK to it, which may change the usual method of interaction with iOS-applications. But this ring is not necessary.
Mobile Applications Laboratory University of Toronto is preparing to introduce SDK, could turn any surface into a control panel. Their work they called XTouch. Unlike iRing instead of the camera to track your actions XTouch uses a microphone. Technology detects any punches fingers over the surface on which lies the device and depending on the location in which the blow finger, the application performs the desired action.
Colleagues from 9to5Mac dismantled principle of SDK. It can run on any existing device equipped with at least one microphone. We know that the iPhone is more of that certainly has a positive effect on the quality of work XTouch. No additional sensors are not required, a unique acoustic technology senses changes obtained by touching the surface at different locations. After a quick calibration XTouch able to accurately determine the location in which it was committed touch.
This method of interaction with devices opens up new possibilities for games and other applications. Moreover, several people will be able to manage a single device. Is not this the future? The creators promise to publish the SDK in the second quarter of this year, and many applications can be transformed. And maybe this will be the impetus for new products. Developers will have to wait, but users can try XTouch now. The creators have released two applications using this SDK, it Voodoo Tap Frogs and Magic Xylophone .
Read another very interesting article about alternative energy of the Sun, water and air.