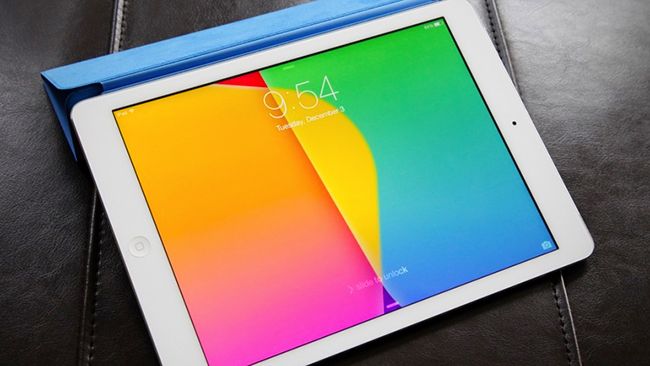 If sometimes you feel that the iPad battery is slightly lacking, remember that the best results will still search. According to statistics published by Which, iPad Air – the most "survivable" tablet.
To come to this conclusion, the staff resource "tortured" poor gadget unceasing work and looked at how much it will be enough. Enough for a long time: for 658 minutes of continuous use of the web and 777 minutes of video playback. Absolute record.
Nearest rivals bother as well, but it is far to the leader. Second place for the duration of the Internet takes iPad Mini with Retina-display (614 minutes), and second place for the duration of video playback went to Amazon Kindle Fire HDX 8.9 (714 minutes).
In general, the table success and failure is contradictory. So, Google Nexus 7 is ranked third in the playback video, and last for the duration of the websites and online content. iPad with Retina-display also showed controversial results: second place in the online test was transformed into 6th place in the testing of video playback.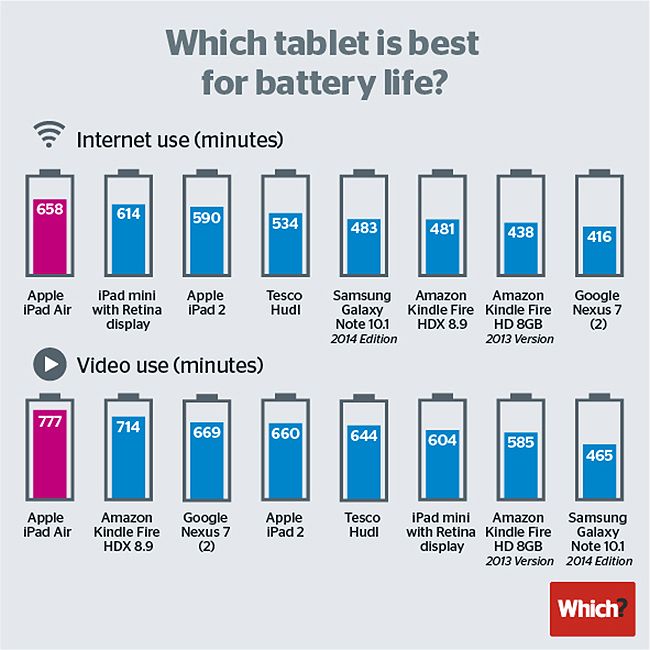 The study is not the tablet on Windows, and staff resource attracted to participate in the tests, not all Android-powered devices, so to say unequivocally that the battery iPad Air – longest running in the market, it is impossible. We can only note that he is one of the most effective and the most tenacious of exactly considered. «Apple has been able to balance the design and capacity of the battery: the battery to fit 8820 mAh in the body with a thickness of 7.5 mm", – the achievement of the company in Which.
Read another very interesting article about alternative energy of the Sun, water and air.