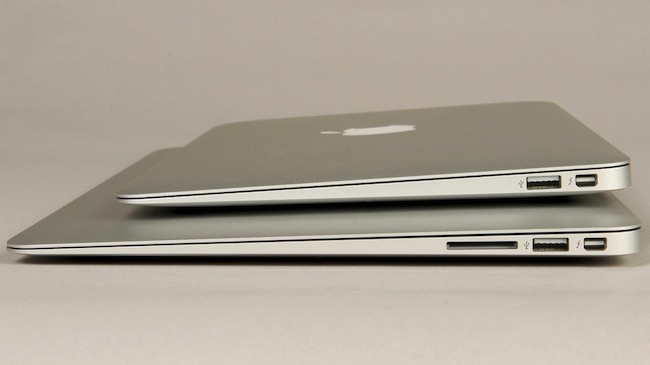 Thunderbolt is hardly a serious rival to USB 3.0. PC manufacturers often choose it is the latter option because it is less expensive. For this reason, the USB ports are in every laptop, which can not be said about the interface Thunderbolt. This technology is actively using Apple, however other corporations are not ready to take it to the service.
The main advantage of Thunderbolt over USB – data transfer speeds. Thunderbolt 2 is capable of transmitting data at speeds up to 20 Gb / s, while the maximum speed of USB 3.0 is four times smaller. It seems that over time, "lightning" was to gain popularity, but Intel is doing everything possible to prevent it.
As CNET reports, citing a press release from the company, recently became known to the specification of the new standard USB 3.1. The newspaper said the information rate has doubled and now stands at 10 Gbit / s. Well, Intel has managed to reach the level of the first generation of Thunderbolt.
The new standard is compatible with older USB 2.0 and USB 3.0, while high-speed data exchange will be established only between devices equipped with USB 3.1. Intel has claimed that these gadgets will be very soon, and update USB is not much impact on its value.
It is unknown how many USB 3.1 installation in computers would cost producers, but it is unlikely it will be more expensive Thunderbolt 2. The latest standard Apple introduced this summer at the developer conference, equipping them his powerful new Mac Pro . Most likely, in the future, the technology giant will repeat it on my other computers.
After the release of USB 3.1's largest technology companies will simply inappropriate to impose Thunderbolt 1 – data transfer rate is about the same. And the likelihood that they will push Thunderbolt 2, when the only notebook with such a port will soon lose it because of the high cost, very small. Apple alone will not pull it myself.
The future of Thunderbolt and it was a bold question, and now does become very vague. Apple successfully equips its computers with both ports, giving buyers a kind of choice. But admit it, how do you use most connector?
Read another very interesting article about alternative energy of the Sun, water and air.