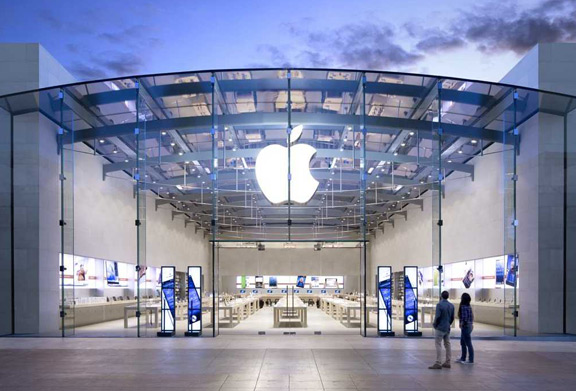 Famous American billionaire Carl Icahn (26th in the list of billionaires, according to Forbes) said that owns a major stake in Apple and in favor of repurchases of the company. What exactly package he owns, he did not disclose.
"We now have a large stake in Apple. We believe that the company is extremely undervalued "- Icahn wrote in his" tweet. "

"Today I had a good conversation with (CEO of Apple) Tim Cook. We discussed my opinion, it's time to do more stock buybacks. We plan to talk again in the near future "- said the investor.
The appearance of Charles Aikan comments on the internet immediately caused a sharp jump in shares of Apple, says Forbes . In early trading on Tuesday, shares of the cost of the iPhone and iPad products increased by 3.8% – up to $ 485.03.
Carl Icahn is known for buying up shares of companies in which shareholders and management in conflict. Using these contradictions, it initiates a change in leadership, enters into the composition of its directors or trustees is putting pressure on executives, prodavlivaya certain measures which, in his opinion, contribute to the growth of corporate shares, or selling it at a high price.
Over the past year, 77-year-old investor, who has long predicted retirement, corporate war launched against 14 companies. The last giant experienced the power of his pressure became Dell, the third-largest maker of personal computers in the world.
Note that the shareholder Apple recently became the richest Russian businessman Alisher Usmanov. In late April, in an interview with Bloomberg Usmanov said that invested in stocks of U.S. companies about $ 100 million "for the next three years, Apple – a very lucrative investment," – said the decision billionaire.
Read another very interesting article about alternative energy of the Sun, water and air.