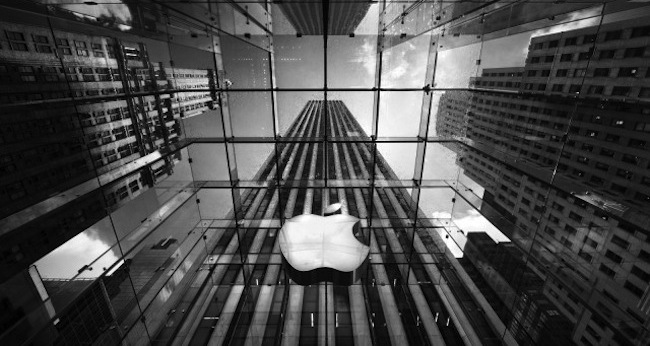 While analysts are speculating excitedly about how Apple is going to do with the huge amount of unused funds , the company has already invested a tremendous amount of one of the largest companies of the world – ourselves. Over the last quarter alone California-based company has spent $ 16 billion on the purchase of 36 million of its own shares at an average price of $ 444 apiece.
Such calculations analyst shared the Fortune Philip Elmer-DeWitt, who reports that the company held a so-called "accelerated share repurchase program." A large proportion of these shares – about 22 million – has been returned to the company's third fiscal quarter of this year, and the rest will return to Apple in the fourth.
You will surely ask: why the company had to invest so much money in their own paper? After all, for the $ 16 billion it is Apple could buy Nokia, BlackBerry , and many who have. Of course, it has an explanation.
First of all, buying its own shares, Apple reduces the number of securities available in the market. And according to the laws of economy, the smaller the product, the higher the price. Therefore, this step is very shrewd in terms of ensuring sustainable growth of capitalization.
Secondly, the share buyback means that Apple believes in himself. If the company does not believe in what the paper will be more expensive, it would soon become rid of them than to increase their stakes. Nothing charges optimism traders on the exchanges than "patriotic" actions of representatives of listed companies.
There is no doubt that such measures are of a good life. Still unlikely Apple would buy back its own shares, if the curve of their rate crept up, not down . So it turns out that the largest acquisition that Apple has made in its history, was herself.
According to the materials CultOfMac.com
Read another very interesting article about alternative energy of the Sun, water and air.