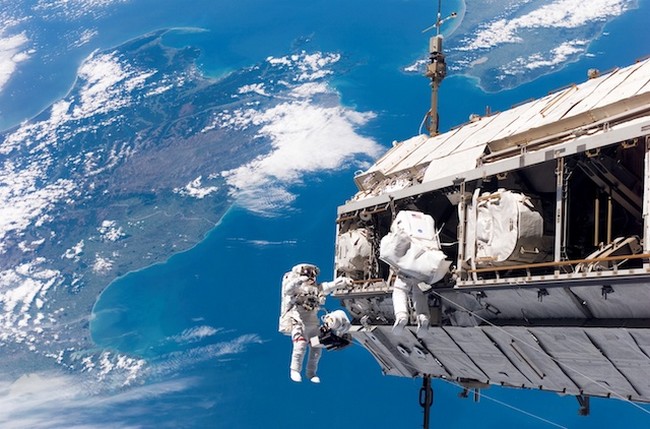 iss Relatively recently stirred up a network of news about dangerous cyber weapons – the virus Stuxnet . At the time, we found out that the Stuxnet worm was actually designed by the U.S. and Israel to disrupt Iran's nuclear program. It is now known that Stuxnet managed to get to the International Space Station (ISS).
The virus was delivered to the ISS is not a stranger, obsessive thoughts to harm humanity. Everything is much easier, most of all, he was smarter than their creators and escaped from their tight grip.
Many reports indicate that the Stuxnet virus not only managed to escape into space, but also began to attack nuclear power stations in the countries for which it was not intended. The head of "Kaspersky Lab" Evgeny Kaspersky, referring to his friend, who works for the Russian nuclear power station, said the worm was able to inflict significant damage to the company. In this case, the virus managed to penetrate into the internal network, which was not connected to the Internet. Resource ExtremeTech reports that the Stuxnet virus may have infected optical media and USB-devices that interact with it to the infected computer.
Mr. Kaspersky, referring to the words of Russian cosmonauts, said the Stuxnet virus got on board the ISS due to pre-infected USB-device. In doing so, the astronauts did not even know that their devices are infected.
It should be noted that the purpose of which is put in front of the worm WIN32/Stuxnet, is to gain access to systems Simatic WinCC, running the Microsoft Windows family of operating systems that are responsible for control and production management in various companies.
At this point, it seems, there is no unified comprehensive solutions, which prevents the spread of Stuxnet. However, Evgeny Kaspersky said that if the virus does infect the ISS, it has already found its way back to the creators and wanders around its walls.
Read another very interesting article about alternative energy of the Sun, water and air.