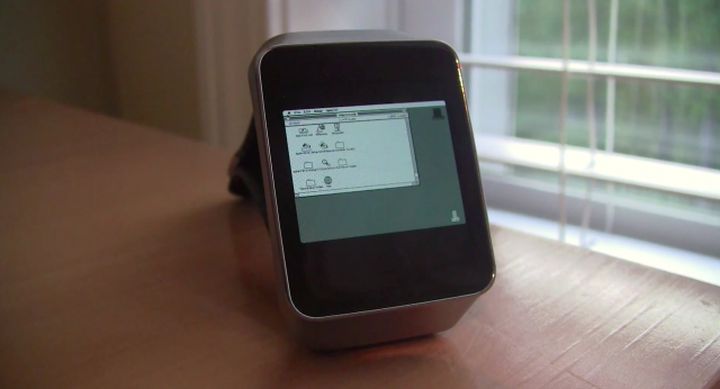 Corbin Davenport is a famous person on the network. Over the past few months, 16-year-old enthusiast made a lot of feats. He became famous for his transfer to the "smart" watches a variety of things. Let's look at one of his inventions.
He was able to run on Samsung Gear Live Windows 95. Also cult-classic shooter Doom and mobile hit Flappy Bird.
Now, the guy decided to turn the gadget on the basis of Android Wear in "apple" PC. Namely – Apple Macintosh II. Let's see how he did it work out.
Converting Samsung Gear Live to Macintosh II
As he got to say? Due to the old operating system Macintosh System 6, released in 1991. This OS with difficulty, but "made friends" with the South Korean chronometer.
The secret, however, is simple. Davenport took emulator Mini vMac II from Google Play. Everyone (with due madness) can repeat the experiment.
It looks funny because it happens not on Apple Watch. Unfortunately, management is poor. Tiny touchscreen Gear Live is clearly not enough. For System 6 need a keyboard, mouse and screen more.
Conclusion
Interesting conversion Samsung Gear Live to Macintosh II. Let's wait for the next fun changes to our smart devices.
Source: Phandroid
Read another very interesting article about alternative energy of the Sun, water and air.