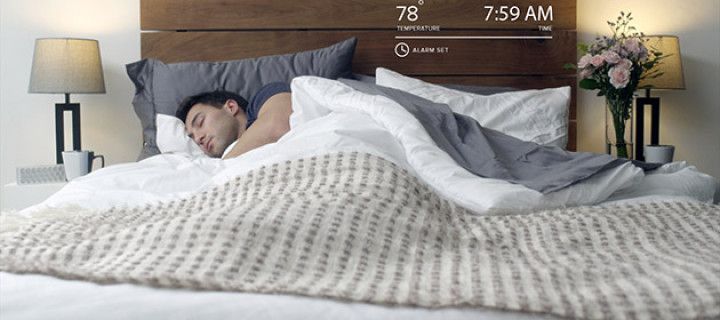 For those who can not afford to buy a smart mattress for $ 1000 (as such there is probably a lot), was coined more budget option. We are talking about smart cover for the mattress, which was named Luna. Case is equipped with built-in sensors for the diagnosis of respiratory and heart rate, an accelerometer to track sleep and a microphone to hear your snoring. Case sends the collected data to the application on Android or iOS-device.
Luna changes the temperature of the mattress, depending on your preference. Yes, it is heated or cooled, so that you feel comfortable. Thus on each side of the bed may be at different temperatures. The creators clarify that created the device (if the case can call it that) will work in conjunction with a smart device in your home. Luna adjust the thermostat Nest, will include an espresso machine, when you realize that you got up, turned off the lights in the house (if you are asleep), lock the door lock at night. While this is a useful invention is not available in retail sales. But now you can pre-order on the official website of the developer. Estimated cost of this cover will be $ 179.
Read another very interesting article about alternative energy of the Sun, water and air.