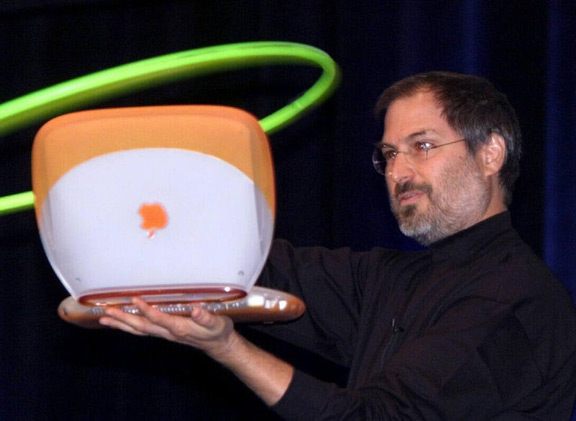 What do you think, who was the man who showed the world a wireless Internet connection? If you read the headline, you already know that this man was none other than Steve Jobs.
In 1999, during the presentation of a new model of laptop iBook G3 Apple's CEO took the stage and introduced the world to surf the Internet without wires. Then for the first time received a laptop computer wireless adapter Wi-Fi.
Jobs's first notebook in which he opened the pages of the Internet, just lay it on the table. And then he suddenly lifted the car into the air, showing that the device is not connected by wires. To prove that all is fair, he, like a real magician, had a wrap around the laptop. Glee viewers in the audience knew no bounds.
You can imagine that? Only yesterday you were attached to the cable, and today you can already type texts and work on presentations at a table in McDonalds. Now it is the usual stuff, but look at how people react to such technology in the late 90s.
Presenting Wi-Fi, the founder of Apple, said that in the coming months or years, will move to the 802.11 standard. "We're going to be the first and the best," – he said. Time has shown that Jobs was right.
Laptop iBook G3 received 802.11 wireless adapter, the processor PowerPC, 32/64 MB of RAM and cost about $ 1,600.
Read another very interesting article about alternative energy of the Sun, water and air.