Many users of big smartphones would like to put device at an angle to the table and quietly enjoy watching a good movie or video. Of course, you can buy a special accessory, but it seems that the Korean company Samsung seriously thought about saving money of customers.
The company has patented a very interesting solution, which will allow to use S Pen stylus as a stand for devices of Galaxy Note lineup. New idea is simple and genius. Samsung plans to give S Pen the opportunity to bend closer to the penny, which, as seen in the proposed sketches, will allow to use it as a very comfortable base.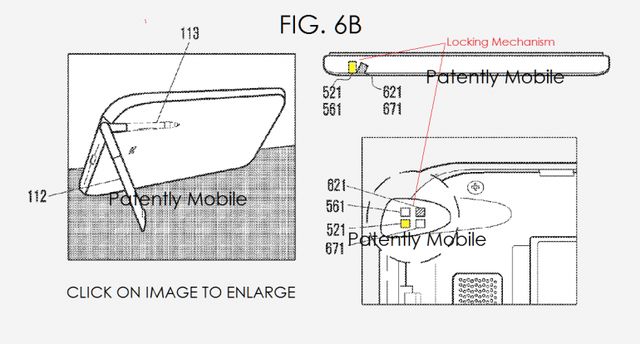 New images show possible design of future versions of the stylus Galaxy Note Pen. The main element of stylus is flexible that allows the use it in two positions: normal and folded in half. As planned by Samsung, this construction will provide another use of stylus – stand for the device.
As you can see in attached images, in fixed position, user can safely put the smartphone on a hard surface in vertical or horizontal position, depending on the specific tasks. Thus, the user does not need to buy special case. As soon as the front of the stylus is bent, the back is automatically locked in a special slot to serve as a reliable base.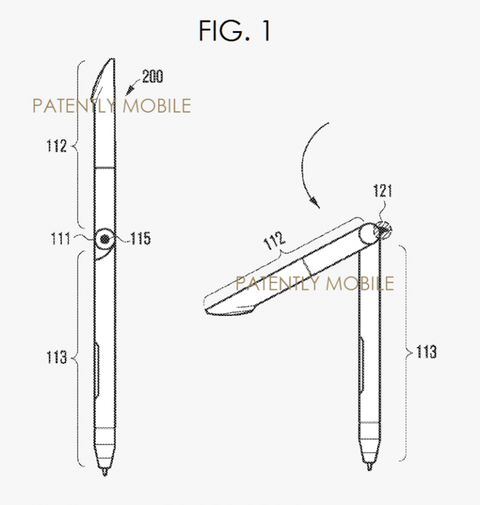 New Samsung patent clearly shows the reluctance of Koreans to abandon Galaxy Note family and trying to make stylus S Pen more comfortable and functional.
The patent application was filed in the third quarter of 2015. Of course, there is no guarantee that such stylus will be created in reality, but there is still a chance that something similar will be equipped with next models of Galaxy Note smartphones. Also Samsung should be noted that a stylus is very easy to break – just enough to put pressure on smartphone or drop it on the floor.
Read another very interesting article about alternative energy of the Sun, water and air.