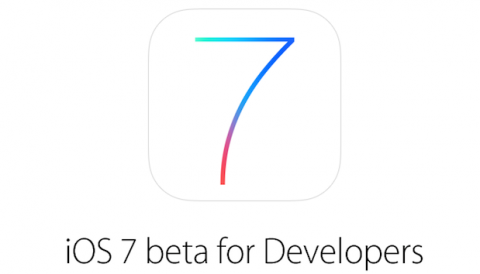 The day before, all of a sudden and without waiting required 2 weeks, Apple has started distributing the latest beta version of iOS (if you believe the previous unofficial reports – we hope they were correct), which was the sixth in a row. Strange looks and a list of changes in the latest beta – Apple limited to correcting a bug with the App Store, where users download from the "cloud" previously purchased applications, but in the end were downloaded "unexpected things." This is evidenced by the size of update: earlier beta version came out in the form of a full firmware update is now the size of 13.5 MB.
It is possible that Apple is now abandoned all efforts on pre-iOS 7 GM. Usually, between the final version and the version of the operating systems Apple GM differences if there is, then they are minimal, so we can assume that iOS 7 GM – the last chance for the apple company to make important changes to their mobile OSes.
According to unofficial information, 10 September Apple has to make a presentation, which will showcase its new gadgets and the final version of iOS 7. If this is indeed the case, then the owners of supported devices can update officially been on this day, but for now, all users of devices with previous beta versions of the "seven" can download via OTA and install the iOS 7 beta 6.
Read another very interesting article about alternative energy of the Sun, water and air.