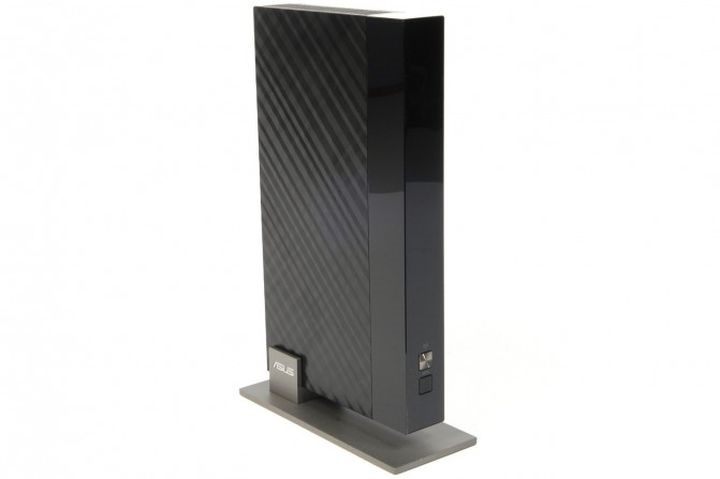 Multi-function network device ASUS DSL-N66U combines a thin stylish package dual-band Wi-Fi 802.11n router and an ADSL-modem that allows you to easily connect it to the Internet as usual via Ethernet-interface and through a standard telephone line. On the client side, you get four fast gigabit LAN-out, just two USB-ports for connecting peripherals and intuitive interface ASUSWRT supporting a number of useful proprietary functions.
Options
Two-standard wireless router ASUS DSL-N66U is available in a sufficiently large cardboard box in which you will find the actual device, the powerful power supply 65 W, RJ45 cable and supporting documents.
Since the device supports just two types of connection to the Internet, then in addition to the standard accessories supplied also present telephone cable RJ11, telephone splitter and ADSL-optional adapter.
Appearance –  ASUS DSL-N66U
Model ASUS DSL-N66U has a very interesting performance, both in terms of design and in terms of design. Housing router is a fairly large cuboid of black plastic. Its dimensions are 250 × 155 × 65 mm, and weight – 820 grams.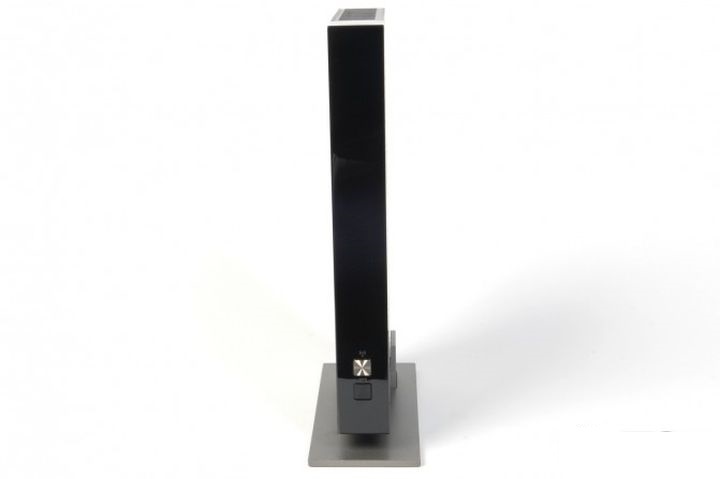 The main body panels (left and right) are distinguished by a textured matte finish, familiar from other routers of the manufacturer. The entire front part is made of a nice, but not very practical glossy plastic. Strict geometric lines of the hull are not violated external antennas, this model uses three internal antenna type.
However, the most interesting solution developers ASUS DSL-N66U has become removable metal stand, which "hangs" router in the air in a vertical position. Properly selected attachment point, wide area stand and wide rubber pads provide good stability of the router.
Due to the gap between the solid body and the bottom face of the table top air smoothly flows into the device through a perforated area and exits from the upper part of the body by natural circulation due to a temperature difference. The disadvantages of such a constructive solution can be attributed only option to install the router – not to lay it on its side, or hang on the wall you do not get.
Controls, connectors
All functional elements router ASUS DSL-N66U arranged for simple and straightforward scheme: LED activity and frequently used keys are placed on the front edge, and all connectors and additional buttons "hidden" behind the rear face.
At the bottom of the front face mounted vertically placed two square buttons, which are responsible for the initiation of a dialogue WPS and quick on / off Wi-Fi network. To both buttons were easier to distinguish from each other, they are made of different materials: WPS glossy plastic in the body color, and Wi-Fi – a brushed silver plastic "under the metal."
All indicators are in the form of informative icons that translucent soft white light through a glossy front face. Such a solution allows you to quickly and easily read the current network configuration without the need to be applied to the body of the router explanatory labels next to each indicator. Total uses seven indicators: Power, Internet, LAN, DSL, 2,4 GHz and 5,0 Wi-Fi, USB.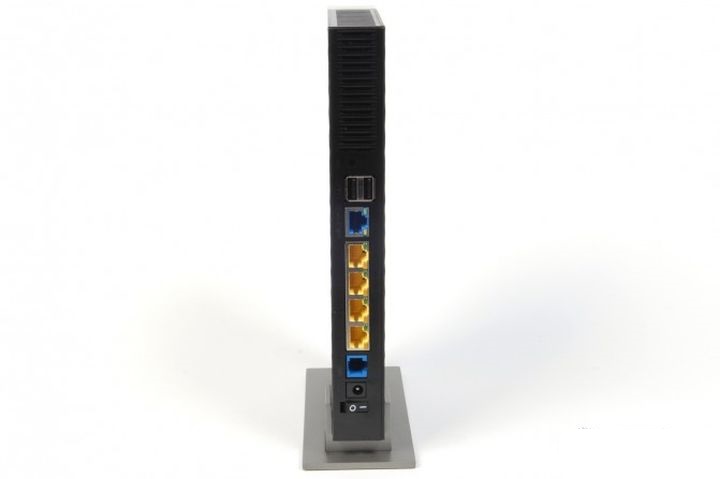 The upper third of the rear panel ASUS DSL-N66U takes perforation. What follows is deeply recessed into the body button factory reset, followed by a pair of ports USB 2.0, located close to each other. This arrangement of USB-ports awkwardness, as would make it impossible simultaneous connection of two accessories, one of which is a little bit thicker than the standard "flash".
The center of the patch panel is placed Ethernet WAN-port and four LAN-port, with all five RJ45 connectors are equipped with built-in indicators of activity and support data rates up to 1 Gbit / s. Followed by a second WAN port RJ11 format for connection to a telephone line (DSL WAN), plug the power supply and power key to lock the end positions.
Functionality Interface
Model ASUS DSL-N66U is a dual-band Wi-Fi router, complete with built-in ADSL-modem. This feature allows this device to connect to the network as the Internet via Ethernet-cable providers and ADSL-through telephone connections. Note that for both wired and wireless interfaces used two independent processors, each of which is a separate module of RAM – 64 MB for each.
Devices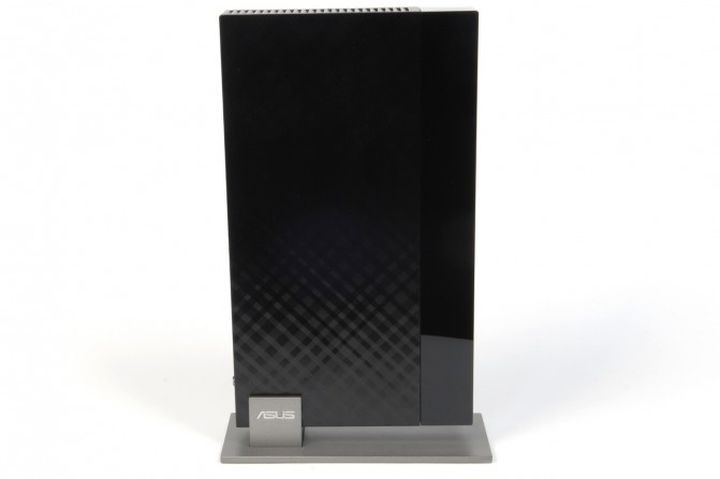 Router ASUS DSL-N66U supports Wi-Fi network in the standard 802.11n, using both available in the 2.4 and 5.0 GHz. The maximum data transmission rate over a wireless channel is 900 Mbit / s. In the embodiment 3 are used with the internal antenna gain of 2 dBi. For wired clients has four gigabit LAN-port, and to connect a variety of peripherals and network devices are available immediately two connectors USB 2.0.
Note also support hardware technologies address translation (NAT), increased thanks to technology ASUS Ai Radar wireless coverage, optimizing the use of network bandwidth by using the Quality of Service (QoS), and the availability of proprietary cloud services.
Results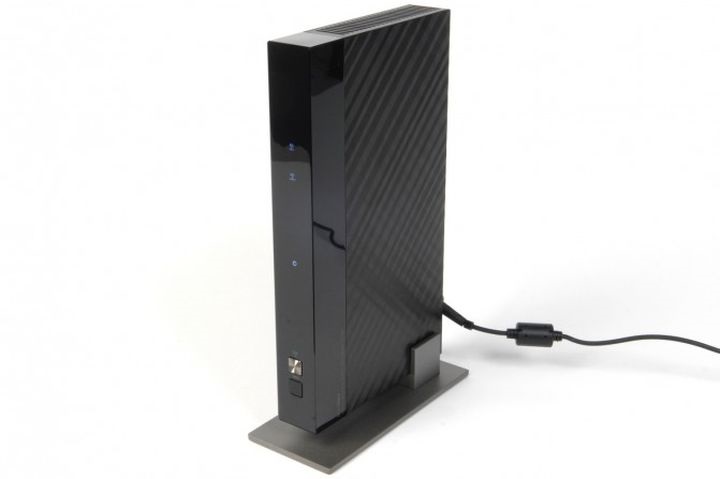 As a result, ASUS DSL-N66U – the perfect solution for those who want to ensure uninterrupted access to the Internet to their home or office. Under normal circumstances, you will be able to work with a network using fast Ethernet-connection, and in the event of unforeseen disruptions will automatically switch to a backup ADSL-line. Well, quite fast dual-band Wi-Fi network 802.11n, four Gigabit LAN-out and just two USB-ports allow to build a functional LAN with wireless and wired clients, and the general network and "cloud" devices.
Read another very interesting article about alternative energy of the Sun, water and air.