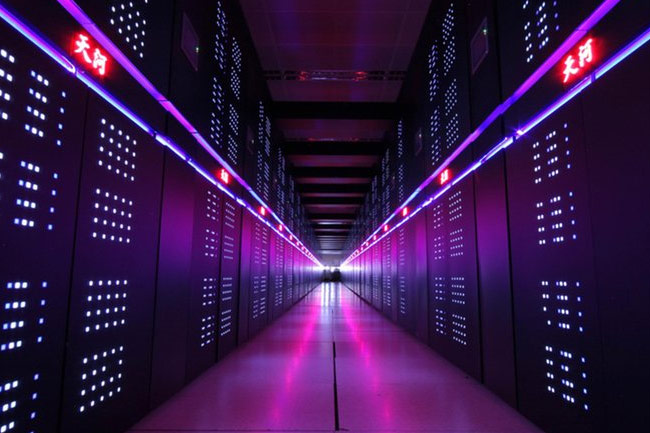 Recently online top500.org published new (42 in a row) editing the list of the world's most high-performance computers.
Topping the list of the 500 supercomputers in the world are still system Tianhe-2 , launched by the National Institute for Defense Technology of China in the early summer of this year. Recall peak performance supercomputer Tianhe-2 at 33.86 petaflops (test Linpack). This is almost twice the total performance of supercomputers Titan (17,59 petaflops), and IBM BlueGene / Q Sequoia (17,17 petaflops) – second and third place Top 500 list. The system of Titan, set in the National Laboratory of the U.S. Department of Energy at Oak Ridge, is still the most energy efficient in terms of power density at 1 watt of power – 2,143 gigaflops to 1 watt.
The fourth and fifth positions are still occupied by the system Fujitsu K (10,51 petaflops) and BlueGene / Q Mira (8,59 petaflops). "Fresh blood" in the top ten is a system with a pretty funny name Piz Daint, installed in the Swiss National Supercomputing Center in Lugano, which shows in the Linpack benchmark performance of 6.27 petaflops. By the way, the supercomputer Piz Daint also among the ten most energy-efficient systems – 2.7 gigaflops at 1 W power consumption.
It is worth noting that the total performance of all 500 systems on the list of 250 petaflops, 223 petaflops against six months ago. In this case, the first 17 supercomputers generate more than 125 petaflops.
The new version of the list allows you to make some interesting conclusions. For example, for six months, the number of systems to measure performance over 1 petaflop increased from 26 to 31. It is also known that 53 supercomputers in the list use coprocessors. At the same time the most popular CPU for supercomputing makes Intel – 82,4% of the list of systems are built on the basis of their processors. It is also noteworthy that the supercomputer, which six months ago, he held the position of 363, the new version of the list was in last place.
The largest number of supercomputers is the U.S. – 265 of 500. In this system 115 arranged in Asia and 102 in Europe (10 less than half a year).
We should also mention that the 482 system from the list of running on Linux.
Read another very interesting article about alternative energy of the Sun, water and air.