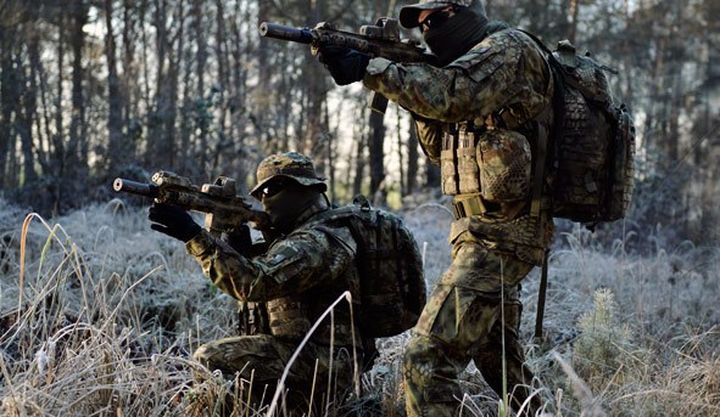 Known Polish manufacturer Helikon-Tex planned for this year a serious expansion of its already wide range of tactical military clothing and equipment. In addition to adding a completely new product, the company and update the existing models, adding new color options. The existing color options to choose from the options appear in the adaptive camouflage Kryptek LEAF and specialized urban floral Shadow Grey.
Among the completely new types of products can be distinguished series of pants and shorts Outdoor Tactical, compact and light windbreaker Windrunner, insulated jacket Wolfhound, as well as a modified soft shell jacket Delta Tactical Jacket, which differs from the basic model Delta Jacket solely by the presence of additional pockets and Velcro panels on each shoulder.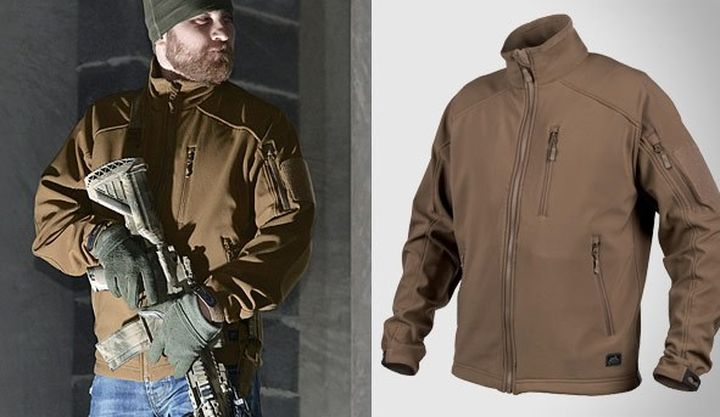 Pants and Shorts Outdoor Tactical, the design of which is based on the line of Urban Tactical, made of durable and flexible material with a blending Teflon impregnated in the material consists of 93% nylon and 7% spandex. Series Outdoor Tactical allocated using a less dense and more elastic material, partially modified design of some elements. Pants and shorts will be available in the colors Khaki, Olive Drab, Shadow Grey and Mud Brown.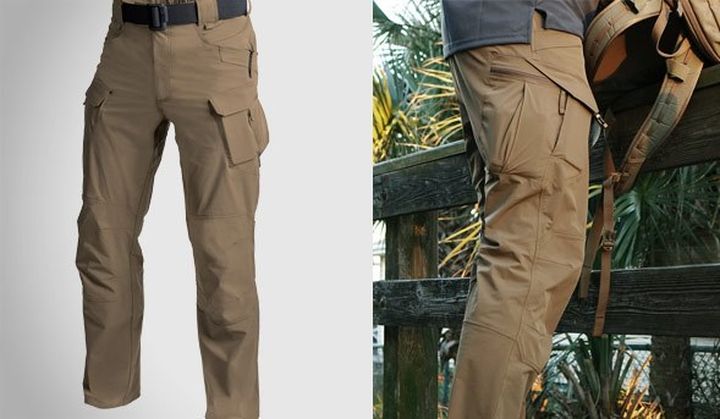 Lightweight and compact jacket anorak-Windrunner is made of thin nylon material with a small rip-stop cell material is further treated with Teflon water-repellent. The design of the new jackets provides adjustable hood with a high collar, center zipper to the middle of the chest, loose sleeves with elastic cuffs, hem adjustment jacket and two front pockets bulk. The jacket will be in the colors Black, Coyote, Camogrom, Shadow Grey, Alpha Green and PenCott SnowDrift.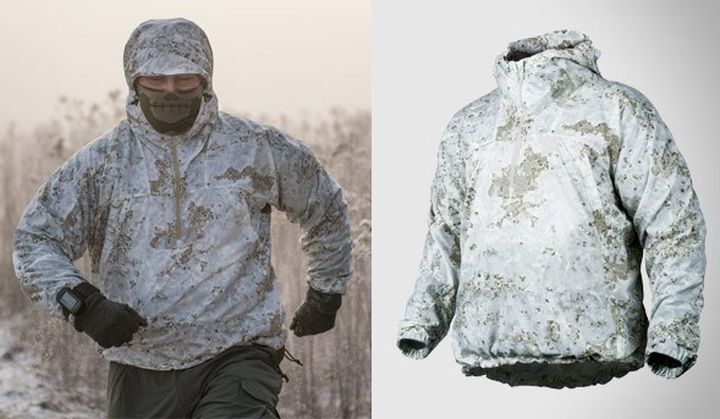 Light jacket with insulation Wolfhound made of rip-stop nylon and polyester insulated with synthetic insulation Climashield Apex, the overall density of not more than 67 grams per square meter. The cut of the new jackets weighing about 490 grams, provides average collar, central buckle zipper, elongated sleeves with slits thumb, two main pockets and one pocket on the chest. Insulated jacket will be available for order in the color Black, Coyote, Camogrom, Shadow Grey and Alpha Green.
Source: Helikon-Tex 2015
Read another very interesting article about alternative energy of the Sun, water and air.