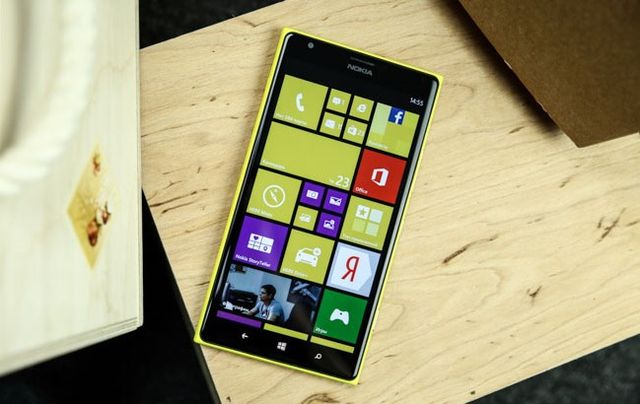 Nokia continues to make good devices that, in principle, it is logical. If ASUS, Samsung and LG can afford to experiment and demonstrate the technology, the Nokia is obliged to produce only products that fall into the bullseye. That's why today you can buy a good dialer Finnish manufacturer, good budget smartphone on WP8, great flagship cameraphone monstryachy, and now fablet, and for two. At the Nokia World conference in Abu Dhabi, the company revealed two new items with screens 6 ", for those simpler – Nokia Lumia 1320, and for those who are hardcore – Nokia Lumia 1520, which today look.
What is interesting is that Nokia Lumia 1520, in fact, no direct competitors, if I did not miss anything. Let's remember: Samsung has a similar size model – Galaxy Mega 6.3, but it becomes almost perfectly opposite the Nokia Lumia 1320, which is easier in 1520. Sony has Xperia Z Ultra, but it is much more than Nokia. Also there is a Samsung Galaxy Note 3, this is the best smartphone compared with 1520, although they are different. Despite the difference in size (Note 3 is much smaller in 1520), namely Samsung gave birth to a similar class devices and I know people choosing just between these two models. So sometimes I'll remember the music.
For he's not accuse Nokia nor about a single device – for the body. All current models are not made just fine, I would say, with the soul. Different colors, materials and build quality, fun shapes – prolzovatsya and smartphones, and dialers, and now, the Finnish manufacturer and tablet nicely. Recently, we have, by the way, went on a review of the first tablet Nokia – Lumia 2520, his body quite liked everyone who took him in hand. Overall, Nokia does not risk, and does everything well and immediately. At least that can be done – iron, for problems with the software when they are not always solely responsible manufacturer.
Versatility pleases model, if you like matte plastic – you Lumia 1520 suit, if you like that better gloss – the same model as you want. I have to test the yellow "lyumiya" plastic mat and then I really like. However, 100%, there are those who seem more solid gloss, glamorous for such sale is a 1520 red. I glossy plastic, by the way, not very much. There are models for those bright colors are not suitable, for example, if you go around the clock in a suit, you are likely to be way more restraint color, the same black.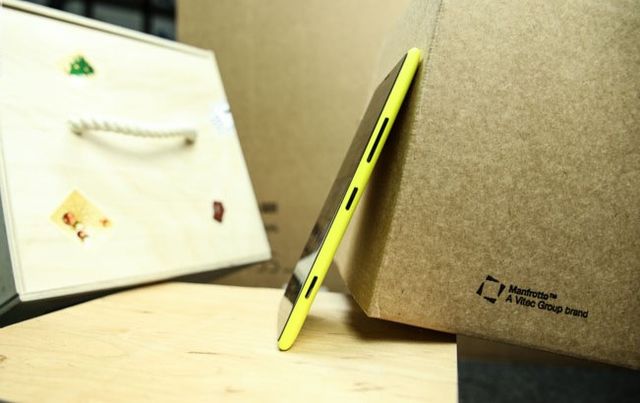 Arrangement of all elements on the body completely standard and habitual users WP8-devices. Separately, I note two things that pleased me: the presence at hardware buttons to control the camera, it is in all the devices on the Windows Phone, and a slot for memory cards Micro SD, it is not everywhere, and not only on the OS. If you compare it with the already mentioned Galaxy Note 3 in the Nokia implementation of slots I like much more the memory card then you can get / insert / replace without removing the battery cover (which is not). In Note 3 for the same action is necessary to remove the cover, though the smartphone off and do not need. On the card can store your entire music library, including photos and videos. Work with files of another type is unlikely to succeed, given the lack of access to the file system.
Dimensions smartphone is pretty impressive, although the display size 6″ surprises. Frame on the sides of the screen are small – it pleases, but the chin and nadborodok might be a little less, I think. Thickness of 8.7 mm, and, oddly enough, this figure does not seem small. However, rounded corners, tapered edges and magic make use of the model is more or less comfortable. If the use of canopy should be considered as convenient.
Display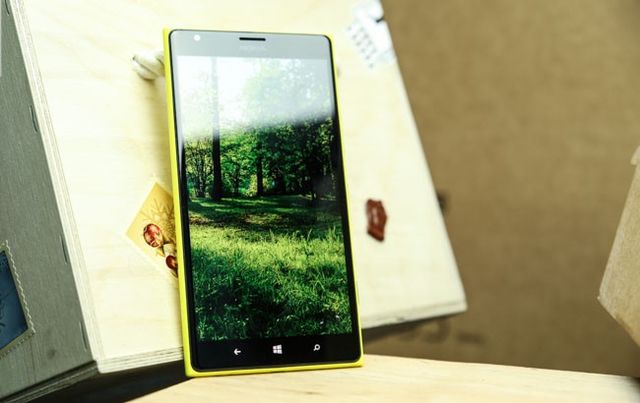 In Nokia Lumia 1520 set a very good IPS-display with proprietary technology Clear Black. It is covered with a protective glass Gorilla Glass 3. Otsutvtuet air gap, which is why the picture is literally under your fingers, and viewing angles are maximized. Resolution – Full HD and it is the first smartphone with a resolution of WP8. Pixel density at 6 "diagonal – 367 dpi, no grain at all, given the technology of manufacturing. At the same Note 3, with a smaller diagonal screen, the pixels can be considered due to the type of matrix Super AMOLED. The screen looks very rivlekatelno against competitors, not black light, as in most IPS-screens, contrasting colors, bright. In the settings you can adjust the picture for themselves and enable increased sensitivity to the smartphone could be manipulated with gloves.
Camera
Camera in 1520 – another very strong point of the device. At the top Nokia smartphones, it simply has to be cool and then she is such. 20 MP, Carl Zeiss, matrix size 1/2.5 'optical stabilization – this set of characteristics, not every praise. Of course, this is not the Lumia 1020, with its vast array, but 1520 photos are of excellent quality.Smartphone mobile photography lovers have to taste, the more recently released the official Instagram client for Windows Phone. Love firmware application Nokia Pro Cam, which can be configured by default to run by pressing the camera key. There is as automatic shooting mode as green on the SLR and manual. You can adjust ISO, focus (!), Exposure, shutter speed of 1/16000 seconds to 4 seconds and more. In general, there are many possibilities. Large resolution is not only for the enviable characteristics smartphone makes even 5 MP photos using all available, it significantly affects the quality, especially in low light conditions. And the coolest – you can use an approximation similar optical 2-fold when taking a photo, and a 4-fold when shooting movies.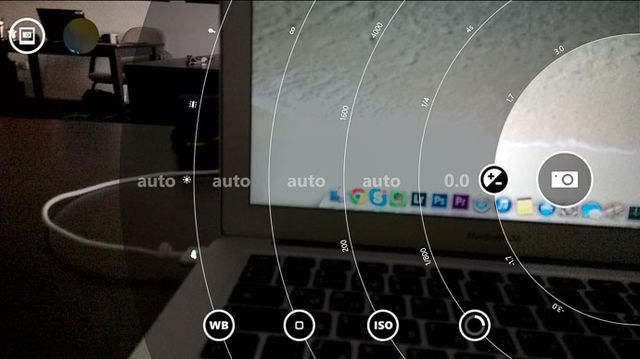 Productivity and Software
Here smartphone also happy – finally getting a smartphone WP a lot of money, you will get and specifications corresponding to the flagship. About uncompromising display I said now go through the processor and other components at hardware. In 1520, installed the most recent quad-core Qualcomm Snapdragon processor 800 with 2.3 GHz. The same stands for the new flagship models on Android, for example, in the already mentioned Galaxy Note 3. Also schedule here masthead – Adreno 330. Operatianoy memory – 2 GB user – 32. Characteristics, as we see, advanced, nothing to complain about, except the fact that for all this necessary? Applications requiring such iron, I have not found, and demanding games for WP8 – just two and a handful. There Riptide GP 2, there is Modern Combat 4, just recently released GTA San Andreas, but it all goes on weaker hardware. Let's hope that such features here in the future, because once the game has started to emerge as GTA, we can hope to other hits. Another problem is that in front of us first smartphone WP with Full HD display. What can I say, if not all of the standard software adapted for such permission? Sided same, especially games, have a resolution of HD, 1520 image is stretched and looks sad. Hopefully, the situation will get better quickly.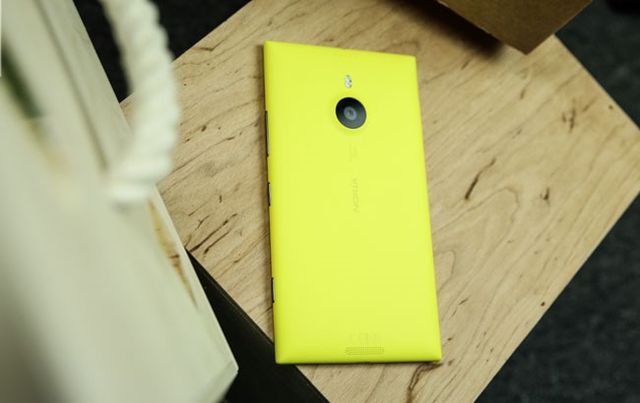 Dimensions: 163x85x9 mm.
Weight: 209 g
Operating System: Windows Phone 8 GDR3.
Processor: Quad, Qualcomm Snapdragon 800 (MSM8974), 2,2 GHz
Graphics: Adreno 330.
Display: IPS, ClearBlack, 6 ", 1920 × 1080 pixels, 367 ppi
Memory: 32 GB of flash, Micro SD
RAM: 2 GB.
Camera: Basic – 20 MP, video recording in 1080p, 30 frames / s, front – 2 MP.
Wireless Technology: Wi-Fi, Bluetooth 4,0, NFC.
Interface connectors: 3.5mm headphone jack, Micro USB.
Battery: Li-Pol battery 3400 mAh.
Continuing about the software in the Nokia Lumia 1520 installed a new version of WP8 – GDR3. It has introduced several new sizes of tiles, support quad-core processors and displays with Full HD displays. The rest of the changes are not so much to say about the OS is also not necessary. Of corporate software has nokievskogo Nokia StoryTeller, Here Drive + and others.
Output
Nokia makes a very nice device that wants to use it. I especially like amateur mobile photography, cameras, and application Nokia Pro Cam in Nokia smartphones are just great. But as they say, a good guy – it's not a profession, the smartphone is definitely very nice, with good potential inside, but the outside disgusting ecosystem. There is a good camera, but, in fact, her mobility is only slightly larger than kompatnoy bezzerkalke – only plus is that the smartphone is always close by. A process picture, at least as I was not looking, almost nothing. Games, applications – with this problem at the WP, although popolzovavshis smartphone thoroughly, I like the OS itself. So if all sum up, a serious drawback in 1520 alone – a good number of third-party software.Well, the cost to acquire Nokia Lumia 1520 we have less than $ 600, hardly happens. This Dorje than Note 3. I do not want to say that Nokia's smartphone itself worse, but, as I said, they are incomparable ecosystem, this must be considered.
Read another very interesting article about alternative energy of the Sun, water and air.