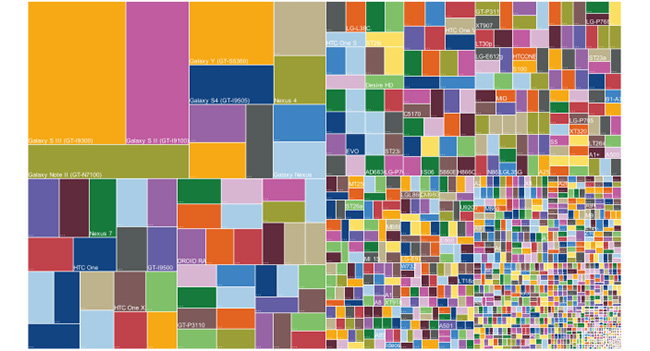 According to Opensignal , the Android operating system is now more fragmented than ever before. This conclusion analysts have analyzed the statistics of app downloads from 682 thousand different devices.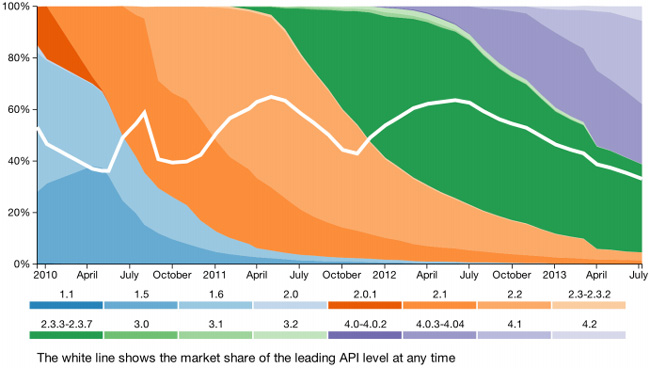 Thus, it was found that in today's world, there are 11,868 different models of devices based on the operating system Android. Their number has increased significantly over the past year, as in the same period in 2012, there were 3,997 different models. On this variety of 8 different devices running OS versions Android. Still the most widely distributed version of Android 2.3.3-2.3.7 – 34,1%, followed by the version of Android 4.1 – 32,3%. Android 4.2 version is only 5.6% of the market. Recall, the latest version of Android 4.3 was introduced only recently and has not yet featured in the report. In general, different versions Jelly Bean set to 37.9% device.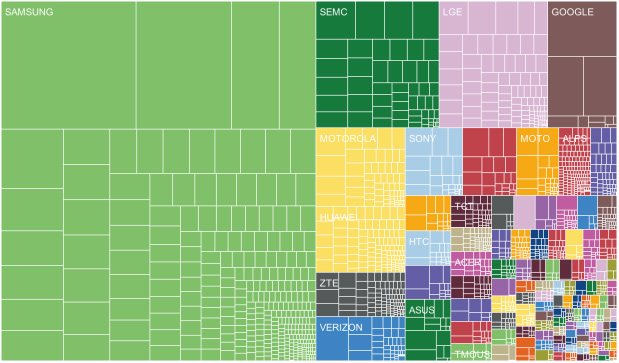 The undisputed leader in the market of Android-devices is by Samsung. It accounts for 47.5% of all vehicles on the market with this operating system. Moreover, mobile phones Samsung is the leader in frequency of use. So, in the middle of 2012 the most common Android-powered device has a smartphone Samsung Galaxy S2, submitted in May 2011. In the middle of the 2013 model takes the lead Galaxy S3, released in May 2012. The second place ranking holds Galaxy S2, a third – Galaxy Note 2, the fourth Galaxy S4. Almost all of the top ten most common device is busy models Samsung. Only in the tenth position was the Nexus 4.
Read another very interesting article about alternative energy of the Sun, water and air.