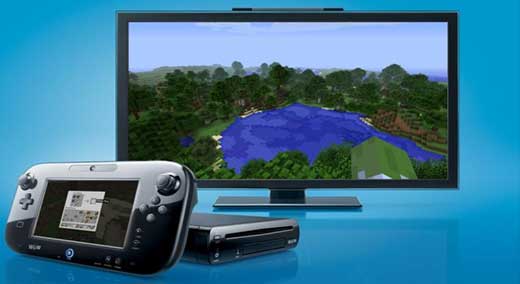 As is now well known to the whole world of video games, the popular game Minecraft in 2014 will make its debut on the two new consoles from Sony and Microsoft, PlayStation 4 and Xbox One.
Despite the success of the title on all platforms, so far Minecraft has never seen its release on Nintendo's home console.
According to some rumors that have been circulating on the net in the last hour it seems, however, that Minecraft could also arrive on the Wii U in 2014.
Recent rumors indicate in fact that Mojang is currently in possession of a dev kit for the Nintendo platform, and that the development team is focused on creating a version of Minecraft can fully enjoy the features of the popular GamePad Wii U.
These rumors, however, are at odds with the words of the Lead Designer of Mojang who in the course of an interview, which took place several months ago, had officially declared that the development of a version of Minecraft dedicated to Wii U was unlikely.
At this point we just have to wait for official news about the rumors in the last hour are doing the rounds of the net, reminding you that the lucky title of Mojang has achieved incredible results of the sale of all platforms and these numbers, most likely, are destined to grow with the release of the next generation version of the acclaimed game, provided for in the summer of 2014.
Read another very interesting article about alternative energy of the Sun, water and air.