NVIDIA is famous for its graphic and mobile chips. They founded many wonderful graphics, as well as handheld devices. It is therefore very surprising new invention created by a technology company. This kitchen stove.
The device is called June. It is based – brand processor  NVIDIA Tegra K1, turns ordinary thing smart.
The product is capable of such feats that ordinary 'ovens' not even dreamed of.
Features of June with NVIDIA Tegra K1

The first thing to note – translation process on a tablet or smartphone. Transfer photos and videos made over Wi-Fi, high resolution – 1920 by 1080 pixels. The corresponding camera available.
This allows us to monitor the situation with no fuss – from another room, for example. When it's time to remove the dish – a special notification comes.
In addition, the unit is equipped with heating elements made of carbon fiber, a large transparent door, fans for better air convection and a 5-inch touch dispeem – to "manual" control.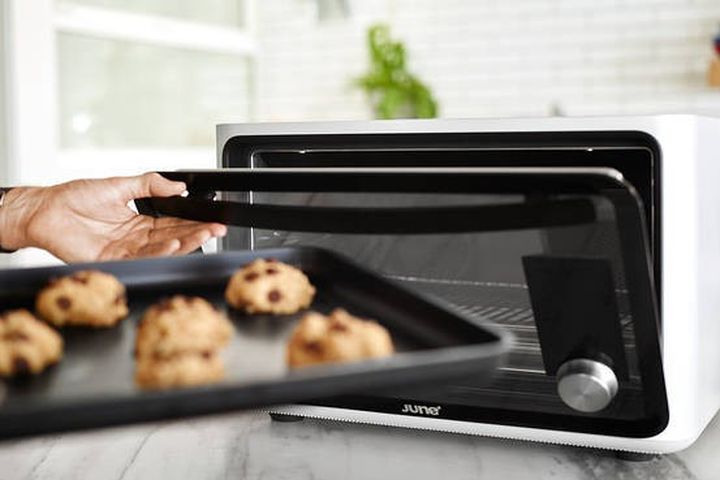 NVIDIA Tegra K1 – a magnificent 4-core solution with a clock speed of 2.3 GHz and 192 computing units CUDA. This power is not wasted. Placed in oven products weighed and analyzed. The system determines their type, automatically selects the optimum temperature and cooking time.
Verdict June with NVIDIA Tegra K1
Nothing will burn, will not be ruined.
There is a companion app with thousands of recipes, options "fine" setting, and a calculator for calculating the ingredients (the required number of guests).
June will sale go next spring at a price of US $ 2995.
Source: Nvidia
Read another very interesting article about alternative energy of the Sun, water and air.