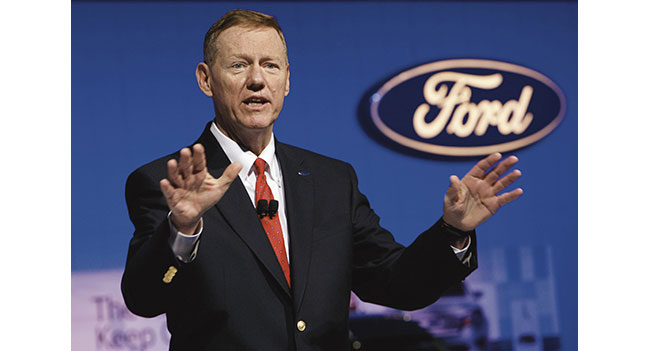 As the resource All Things Digital , citing informed sources, the Chief Executive Officer Alan Mulally of Ford (Alan Mulally) is a leading candidate to head the corporation Microsoft. Recall the recent Steve Ballmer (Steve Ballmer) announced his retirement from his position as CEO Microsoft.
Earlier this month, Alan Mulally categorically denied the possibility of a transition from Ford to Microsoft. Well-informed sources say that initially he was not really interested in a new position, but in recent weeks has become more amenable.
68-year-old Alan Mulally has worked as the Chief Executive Officer Ford last 7 years. Previously, he also headed the Boeing Commercial Airplanes in Seattle (WA), and would be happy to go back to the region. Additionally it is reported that Mulally served as a consultant to Steve Ballmer, when he took action to change the management structure at Microsoft. Earlier this month, the board of directors of Ford Alan Mulally allowed to terminate the contract.
In addition to Alan Mulally as a candidate for the post of CEO Microsoft has also been considered and head of Nokia Stephen Elop (Stephen Elop) .
Read another very interesting article about alternative energy of the Sun, water and air.